Over Christmas and new year, we are bringing you a round-up of some of HSJ's highlights from 2017. Today we look at our Expert Briefing newsletters.
Expert Briefings give HSJ subscribers the inside track on the most important topics in health. You can sign up to receive each of them by email here.
Here we pick just some of the best analysis of the last 12 months.
Following the Money
In one of the toughest years ever for the NHS's finances, Lawrence Dunhill's fortnightly briefing was essential reading.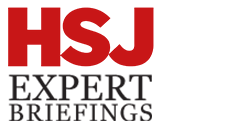 In November, he warned (again) how the much publicised improvement in the NHS bottom line was "built on sand" and masked a cash flow crisis occurring at several trusts.
He wrote: "What's really worrying about the cash flow crisis at Barking, Havering and Redbridge University Hospitals Trust is that dozens more providers are in a similar situation.
"An investigation has been launched into the financial management of the east London acute trust after external suppliers threatened legal action over unpaid bills.
"Some hadn't been paid for more than a year – and the trust has had to take a £15m emergency bailout loan just to pay invoices that were outstanding for more than three months…
"Dozens of trusts have effectively been borrowing millions from their non-NHS suppliers to cover their cash shortfalls, and if it turns out the shortfalls are due to overly optimistic accounting treatments then the NHS is in even deeper trouble than we already know."
The Commissioner
Dave West's Commissioner newsletter promises to tell you the things those in the corridors of power won't.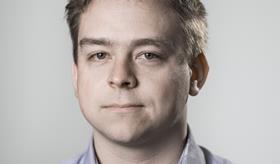 Ahead of the snap general election in June, he wrote on how the major service reform the NHS needs requires political backing – but during an election campaign wannabe MPs and national officials will duck difficult choices.
He asked: "After the election, the NHS in quite a few areas will also be chomping at the bit to get going with unpopular service change. Will Number 10 – and whoever is health secretary by mid-June – be more comfortable with this if they have a decent majority and full parliamentary term ahead?"
Once the major parties started publishing their manifestos, he set out the dangers of stumbling into another "top-down reorganisation" of the NHS.
Lintern's Risk Register
After the shock election result, there was lots of noise about a pay rise for NHS staff, after years of austerity.
But in his briefing in August, Shaun Lintern argued that there were other reasons staff morale and retention has plummeted.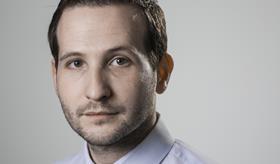 He said "Let's be clear: the government has made substantial savings off the backs of NHS staff for long enough. The calls to end pay restraint after seven years of austerity have merit and need to be heard.
"But pay has dominated workforce debate since the election – taking oxygen away from other important issues that should be examined and debated in much greater detail.
"Is pay the most important issue for nurses and is it driving them out of the profession? The only way to know is to ask some of those who have left the front line in recent years.
"The Nursing and Midwifery Council have done just that in a survey of more than 4,500 former nurses. Of the 2,240 who left the profession for reasons other than retirement, the single biggest reason given – by 44 per cent of respondents – was working conditions such as staffing levels and workload."
Mental Health Matters
This was one of two new expert briefings we launched in 2017, with Joe Gammie offering in-depth analysis as mental health went from "Cinderella service" to top of the political agenda.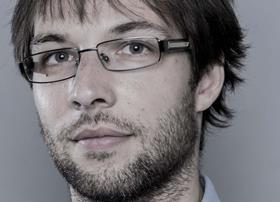 In the summer, national mental health director Claire Murdoch told him: "I am apologetically saying, yes, it's very important we look after people in other sectors, but it's mental health's moment now.
"I honestly believe, the system, my chief executive colleagues, others beyond – housing, the third sector – do believe our moment is here.
"It has arrived at a tough time for the NHS and there is a realism about how hard they will have to work to drive value into every penny they spend
"I have never known a time when there is such a sense that now is our moment. The royals are talking about mental health, the public is talking about mental health."
Performance Watch
The other new arrival in your inbox was Performance Watch, in which James Illman delves into the most pressing performance matters troubling system leaders and provide unrivalled insight into what they plan to do about them.
He described the battle lines drawn between NHS England and the government heading into winter. He wrote: "NHS England has set out its message to ministers: either constitutional waiting times will slide, or cuts to other services are needed because the funding settlement in the budget means we can't do it all.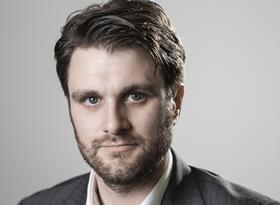 "The health secretary swiftly hit back. The NHS had been given a "significant [funding] increase" and the government was "absolutely committed" to all the constitutional waiting time targets, he told a King's Fund event.
"There may yet be deals done between government and the NHS leadership in darkened rooms.
"But for the time being at least it appears the battle lines are drawn with the two sides set to slug out their differences in a fractious and public debate over the 2018-19 NHS mandate, the document which sets out ministers' asks of the health service…
"Any lingering cordiality between NHS England and government has abated, and an intriguing but highly depressing battle has commenced about what services the NHS will and will not provide."
London Eye
The Naylor report into NHS estates finally emerged in March, and Ben Clover pondered where in London are the trust estates whose sale could earn the NHS £5bn?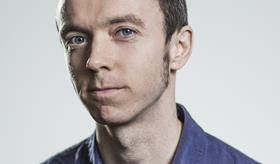 As well as narrowing down where the money is, he said: "If talk of 'opportunity' on NHS land sales has wound you up, bear this in mind: Sir Robert said the backlog maintenance issue was worse than the official figures indicate. Perhaps considerably worse, and with an increasingly direct bearing on safety. There is a £1bn revenue opportunity in not maintaining estate that isn't needed, his team estimates.
"He made the further point that the new homes built on these sites could be leased to NHS staff, many of whom now find the capital unliveably expensive to work in."
North By North West
In Lawrence Dunhill's briefing on the North West health economy, he wrote in September how Greater Manchester provided the clearest view yet of the future of local commissioning, with "life expectancy of many clinical commissioning groups shortening rapidly".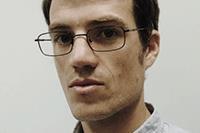 His analysis said: "First, the region's CCGs must effectively merge with their local authority to create a 'strategic commissioning function', which would require fewer staff than are currently employed.
"These SCFs (let's hope they can come up with a better name/acronym) would be supported by a Greater Manchester commissioner for these functions. The GM commissioner would also take care of specialised commissioning and regional services like 111 and ambulances.
"But the "tactical" commissioning responsibilities (and staff) of CCGs and councils would transfer to community or acute providers, such as the local care organisation being created in the city of Manchester, or the hospital group led by Sir David Dalton.
"CCGs will continue to exist as legal entities, of course, until new legislation can be passed. But their effective powers will be channelled into the SCFs, which in some cases, depending on the personnel, will probably start to feel more like a department of the local authority."
Review of the year: HSJ's most read stories of 2017
1

2

Currently reading

Review of the year: The best HSJ Expert Briefings

3