Permanent deals are yet to be agreed by NHS trusts whose facilities management services were hit by the collapse of Carillion, HSJ can reveal.
Nearly five months on from the engineering firm's liquidation, 11 trusts with more than 3,200 former Carillion staff remain in discussions over the transfer of facilities management contracts to new providers.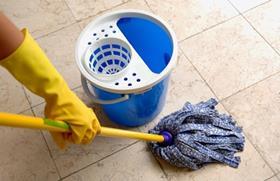 The services previously provided by Carillion staff across the trusts include cleaning, catering, portering, estates maintenance and security.
Only one trust, Derbyshire Healthcare Foundation Trust, has agreed a deal with a new company – FES FM Limited – and transferred staff.
None of the other trusts are currently planning to take their services in-house. In most cases, the direct responsibility for finding a solution lies with the trusts' private finance initiative providers.
Two trusts, Portsmouth Hospitals and Oxford University Hospitals, have agreed interim solutions with the UK divisions of French companies Engie and Bouygues respectively.
Portsmouth chief executive Mark Cubbon told staff last month the interim deal would last 3-6 months, after which it was hoped Engie would become the permanent provider.
In February, HSJ reported that Serco was close to agreeing terms with five trusts as part of an acquisition announced prior to Carillion's demise.
However, HSJ understands Serco has pulled out from one of the trusts, North Bristol, over concerns about the level of risk it would be taking on.
Sources close to the process said Bouygues is being lined up to take over the services, which relate to the management of estates, grounds, energy and utilities at the Brunel building at Southmead Hospital.
Deals with the remaining four trusts – Cambridge University Hospitals, Dartford and Gravesham, Great Western Hospitals and South Tees Hospitals – have yet to be formally agreed.
A spokesman for Dartford and Gravesham Trust said the trust was aiming to transfer staff to Serco by 1 June.
None of the trusts would comment on why the deals had not been completed.
A Serco spokesman said it was not in a position to provide a detailed update.
Serco is also set to take over services at North Staffordshire Combined Healthcare Trust.
This was initially planned to occur on 1 May but has been pushed back to June as the deal has not been formally concluded.
Royal Liverpool and Broadgreen University Hospitals Trust, where 65 Carillion staff provided facilities management services, plans to transfer staff to a new company established by its PFI provider but this has not yet happened.
Tees, Esk and Wear Valley said it was "awaiting confirmation" from its PFI provider on plans for the future delivery of services at Roseberry Park Hospital.
The trust is embroiled in a legal battle to end its contract with PFI provider Three Valleys Healthcare.
A spokesman for the Insolvency Service said former Carillion staff working in the NHS would continue to be paid for as long as they deliver services until their contract is transferred – at which point payment becomes the responsibility of the new supplier.
Three other trusts, Leicestershire Partnership, Lincolnshire Community Health and Epsom and St Helier University Hospitals, were only marginally affected by Carillion's collapse. These trusts are no longer affected.
Trust can 'do no more' as new Carillion hospital faces further delay
1

2

Currently reading

Trusts yet to agree permanent deals for former Carillion services