Jessica Studert on how a Fifteen Year Forward View needs to be in place to move from crisis intervention to preventative models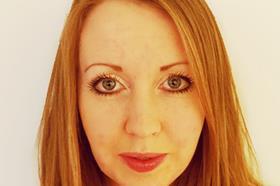 The role of place has come into sharper focus in health and social care reform policy recently. As health devolution in Greater Manchester goes live next month and the 44 Sustainability and Transformation Plan footprints create a new landscape for health and care reform, the concept will remain at the forefront.
This poses a challenge to the NHS, operating under immediate financial pressures and amid scepticism that integration will deliver savings: why should hospital providers and commissioners engage with it?
Preventative models
Get Well Soon, the final report of the place-based Health Commission set up by New Local Government Network and Collaborate, argues that we urgently need to shift the balance of energy and resource in our health system away from crisis intervention and towards preventative models that better support people in their community. To fail to do so will continue a vicious cycle of unmet needs creating increasing pressure on acute services. The status quo is fast becoming the riskier option.
The status quo is fast becoming the riskier option
For such a place-based approach to work in practice, provision must work with – not substitute – the resources and assets that exist in places. So the starting point of any vision of reform should be not existing institutions but places themselves, across which new models will need to be built and sustained.
There is a degree of consensus in principle that we need a systemic shift towards early intervention and prevention, but a gap between intention and action in practice. The Commission surveyed health and local government sectors and 98 per cent of respondents agreed that early intervention and prevention should be a major priority for the future sustainability of the NHS.
Yet only 80 per cent of local authority and 47 per cent of health respondents said that it was a high priority in their locality. So the Commission's proposals set out to close that gap and make a shift to prevention a reality.
Long term view
Change will not happen overnight, so the Commission proposed a Fifteen Year Forward View to set out the long term structural and demographic challenges facing our health and care system and make plans for addressing them. Presently short term political and operational pressures prevent a focus on transformation at the scale needed.
This would bring together currently separate institutions that work in a fragmented way
The Five Year Forward View was an effective rallying cry for NHS sustainability to 2020, and continues to provide a frame through which policy is focussed. Now it is becoming increasingly urgent to lift the horizons of the system beyond the end of the decade, to a longer period over which payoffs for investment in prevention made now will be realised.
A Fifteen Year Forward View would recognise that the NHS cannot be expected to solve the demographic and modern lifestyle-related health challenges it faces in isolation. The process would engage a wider range of stakeholders including local government, housing providers, employers and beyond to build a vision for a system that better supports health and wellbeing.
This would bring together currently separate institutions that work in a fragmented way but can all contribute to supporting wider determinants of individual health outcomes.
One of the challenges that a Fifteen Year Forward View would need to address is the very different sets of organisational and financial incentives that health and local government partners work under, which drive them to work in isolation from each other. In the longer term, a move towards single health and wellbeing budgets and new payment models will need to be developed and widely adopted so that prevention rather than acute activity is incentivised and financial flows align risk and reward.
More immediately, there are steps health and local government partners can take to cement closer working.
Towards closer working
Firstly, the Commission identified an evidence paradox which must be overcome for new models to develop. NHS agencies are often reluctant to invest in prevention because they lack clear evidence that it will save them money. This is in danger of becoming a circular argument: if it is never attempted fully, it can never be proven.
Health and local government sectors need to build credibility in the investment case for prevention by creating a set of professional standards for place-based business cases. Locally, where health prizes quantitative rigour and local government adds qualitative value, both partners need to develop agreed trials and methodologies they have confidence in.
Reform needs to change institutions from the inside out
Secondly, integration should be recognised as about culture and relationships as much as about structures. Health and local government talk different languages which makes building bridges between the sectors hard. The Commission found that where integration was succeeding it was led by "system translators" – individuals who are able to talk the language of both sides and work beyond their own organisation to build trust and lead change.
We need to turn these often isolated outriders in the system into a world where this is a core competency to be developed, recognised and embedded across a system that needs strong relationships to glue new ways of working together and respect develops.
The challenge for those who currently lead our health and care system is that reform needs to change institutions from the inside out. Operational and financial pressures encourage entrenched behaviours, an internal focus and sights on the immediate threat.
Yet what is required of our system leaders is precisely the opposite: new ways of working, an outward-facing openness to integration and a long term focus on a future vision for a health and wellbeing system.
Jessica Studdert is deputy director of New Local Government Network. The Place-based Health Commission was chaired by Lord Victor Adebowale and established by NLGN and Collaborate. Its report Get Well Soon is available to download.