New "Amazon style" online marketplace still being developed
Platform was supposed to go live this month but now pushed to autumn
The implementation of a new platform intended to save millions of pounds from procurement spending has been delayed, HSJ has learned.
An online marketplace, described by NHS Shared Business Services as "Amazon style", was due to go live at 10 trusts this month, but HSJ understands this will not happen until the autumn.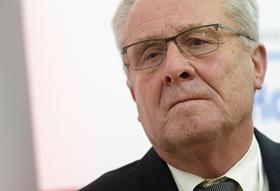 The platform, known as The Edge for Health, is being developed after joint investment by NHS SBS and retail technology firm Virtualstock.
When operational, SBS has said, the platform is intended to help trusts "deliver on the recommendations from Lord Carter's review" of NHS efficiency.
However, while the platform is aimed at making savings from procurement as envisaged by Lord Carter, it is not part of his or NHS Improvement's own current programmes of work.
Last November, David Morris, managing director of NHS SBS, said the new platform would go live at 10 pilot sites this month.
The delay has happened because of the "sheer scale of developing the technology… and integrating a user-friendly retail-style interface into so many different NHS organisations", NHS SBS said in a statement.
In the last six months, SBS and Virtualstock have worked with eight trusts, including the Royal Marsden Foundation Trust, which will all pilot the platform once it has been fully developed.
Work has also been carried out with the Shelford Group of teaching hospital trusts.
The NHS spends £9bn on procurement each year on tens of thousands of products. The 2016 Carter review estimated £700m could be saved from these budgets.
Lord Carter highlighted Guy's and St Thomas' FT, which is saving £3m annually by using part of the new platform, in his wide ranging report on NHS efficiency. The London trust, which is not a member of NHS SBS, will be an early adopter of the full procure-to-pay system.
NHS SBS, a joint venture between the Department of Health and technology company Sopra Steria, serves 87 trusts.
It is intended that trusts – including those that are not NHS SBS clients – will be able to use the platform free of charge.
NHS SBS said the platform would reduce duplication and over-ordering, and provide features such as "track and trace" and e-invoicing.
Mr Morris said: "Alongside Virtualstock we have made considerable progress in managing the process of introducing such a large scale project to the NHS.
"While we are eager to make the platform available to all NHS organisations as quickly as possible, we also recognise the crucial importance it has for their long term sustainability and are absolutely committed to ensuring it meets all of their requirements before being launched more widely."
He added that there was "huge enthusiasm" from trusts about the platform.
Mr Morris also said NHS SBS had been working with suppliers to "ensure they understand the benefits of trading with the NHS on this new platform", such as streamlining ordering and payment processes.
There have been previous efforts to introduce a single procurement catalogue in the NHS, including through the DH owned NHS Supply Chain, but the Carter report highlighted issues with the "underlying model".
Lord Carter criticised the "sheer amount of variation" in products used by trusts and called for purchasing power to be consolidated, adding that it was "simply not acceptable that the NHS has not embraced digital technology in this area".
Updated at 5.10pm on 19 April to stress that while the platform is aimed at making savings from procurement as envisaged by Lord Carter, it is not part of his or NHS Improvement's own current programmes of work.