The chancellor is expected to announce new funding for the NHS in the budget. HSJ's finance senior correspondent Lawrence Dunhill highlights what to look out for and what the government will want in return.
Revenue
There will almost certainly be a boost to the NHS revenue budget but this should be judged on its size, phasing and conditions.
In the short term (the next two years) the absolute minimum we can expect is for the NHS England budget to increase by an extra £314m in 2018-19 and another £231m in 2019-20, compared to the current spending plans.
These small uplifts would mean the Conservatives can claim to have met their manifesto commitment to increase in funding on a per person basis in each year of the parliament.
In the longer term, the manifesto pledged to increase NHS funding in real terms by £8bn by 2022-23, compared to this year's budget (£109.5bn). This would effectively extend the settlement covering the five-year period to 2020-21, and could be met without a significant departure from current plans.
Phasing
The phasing of new revenue funding is also a key variable – and whether it is frontloaded into 2018-19 and 2019-20, spread evenly over the five years or backloaded to the later years.
A frontloaded settlement would clearly be preferable for the NHS, as the budget would rise faster and the immediate need for increased funding could be addressed. However, if the overall settlement is insufficient, it would cause problems towards the end of the parliament.
Mind the ringfence
Another thing to watch is the extent to which these increases are paid for with "health" budgets that sit outside the NHS ringfence. The ringfence was tightened in 2015 to exclude anything outside NHS England, which has since enabled cuts of more than 20 per cent to things like public health, training and regulation.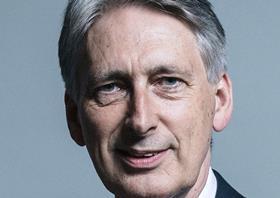 Experts agree that we should look at the overall Department of Health budget (£123.7bn in 2017-18) when measuring NHS spending.
To answer the question of how much the overall DH budget needs to rise, health think tanks and NHS leaders point to projections published by the Office for Budget Responsibility, which take account of demographic and other cost pressures.
These projections imply increased real terms costs of £5bn in 2018-19, rising to £9bn (cumulatively) in 2019-20. In the longer term, they imply a £29bn increase by 2022-23, compared to 2017-18.
There is clearly a huge gap between this figure and the £8bn pledged in the manifesto, and the NHS would have to try to close this through increased productivity savings (ie: an extension of the £22bn savings challenge in the Five Year Forward View).
Squeezing corporate costs
One area that could be pinpointed for further cuts is the administration/corporate budgets of the commissioning system and national arm's length bodies.
If clinical commissioning groups' running costs are squeezed further it would hasten their consolidation and transition towards "accountable care systems", which the government may be keen on. There could also be an effort to squeeze admin costs within the provider sector, which was a recommendation in the Carter review.
Higher expectations
NHS leaders say a significant uplift in revenue funding is needed simply to maintain current services and performance, but it would almost certainly come with renewed expectations from the government.
Ministers could, for example, stipulate that performance against the elective waiting standard needs to be recovered, which would carry significant costs.
Paying for a pay rise
Another obvious thing to look out for is pay, and to what extent the extra revenue funding would be expected to cover, or partly cover, an NHS pay rise of more than 1 per cent.
In October, Jeremy Hunt said the current cap on pay increases for NHS staff would be "scrapped", but there has been uncertainty over how this would be funded, and when changes would happen.
Meanwhile, Simon Stevens and Jim Mackey have made clear that paying for this increase from the current funding envelope would not be possible.
The budget was expected to start answering these questions, but according to a piece in The Times today, it could be at least a year until we get more certainty.
As reported by HSJ earlier this month, NHS Employers and union leaders have agreed "broad principles" for reforming the Agenda for Change contract with an emphasis on the increment pay points and pay bands.
But amendments to AfC were put on hold until after the budget with senior sources saying negotiations could start if "significant" funds are released by the chancellor. If the Times story is right, there will not be new funding announced tomorrow.
Capital
Barring an unlikely U-turn from Philip Hammond, we know the capital budget is also going to be increased.
The important things to look for will be the size of the growth, the source of the funding and whether there are new strings attached.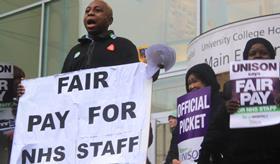 On the size question, the Conservatives have said they will back the Naylor review, which said at least £10bn of extra capital resource is needed by 2021.
In contrast to revenue, this would be a one-off spending commitment spread across three years.
The report reckoned £6bn could be raised through land sales, with further cash potentially coming from private sources.
The best the NHS can probably hope for from the Treasury is an uplift of £4bn spread across the next three to four financial years.
But the uplift may come with new restrictions on foundation trusts, which are not bound by capital spending limits set down by national leaders and can spend cash on most projects without seeking approval.
Many FTs now struggle to do this, as they are not making surpluses to generate capital funds, but a significant number are flush with cash from the sustainability and transformation fund.
This creates a problem for the government, as FTs' capital spending still scores against the national capital expenditure limit (£6.1bn in 2017-18) and all it can do about it is have NHS Improvement issue pleas for spending to be curbed.
Watch out for any new controls introduced around capital spending.