Several councils have been placed in a better care fund "escalation" process due to government concerns over their performance on reducing delayed transfers of care, Local Government Chronicle reports.
Communities secretary Sajid Javid and health secretary Jeremy Hunt wrote a letter to 32 councils on 10 October. It warned them they were in the bottom quartile for delayed transfers of care per 10,000 of the population and in relation to reduction targets set in July.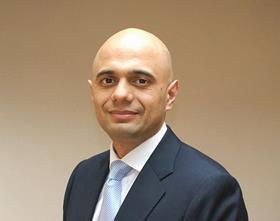 Of these, LGC has learned 18 councils have also been placed in an escalation process and ordered to resubmit plans for spending their share of the £2bn for social care announced in the spring budget.
Discussions have begun between these councils and officials from the Department of Health, NHS England and the Department of Communities and Local Government aimed at agreeing new plans.
LGC understands a small number of councils have already agreed revised plans but the rest could still face having conditions placed on how their share of the improved BCF is spent this year if agreement cannot be reached.
Local Government Association chair Lord Porter previously said he was confident control of funding would not be withdrawn from councils this financial year, but warned there could be "national direction" on how funding is spent next year if progress was judged to be inadequate.
Mr Hunt and Mr Javid's letter said they "favour options that place conditions on how you use a proportion of the additional 2018-19 [improved BCF] to support DTOC performance".
It added: "Nonetheless, we reserve the right to reduce the published allocation for a council should performance continue to fail to improve."
Chair of the LGA's community wellbeing board Izzi Seccombe said the situation remained uncertain, and NHS directed spending was an "expectation" and if implemented would be "effectively health spending our money".
Staffordshire County Council is one of the organisations in the escalation process. At a cabinet meeting last week, deputy leader Alan White said the council and heath organisations would present a "united front" and argue the case to maintain current spending plans at a meeting with DH, NHS England and DCLG officials.
He said the plans submitted a month after the BCF planning guidance was published in July were approved by regional and national NHS England assurance panels but subsequently rejected by "an individual" in NHS England "who thinks we can do it better".
Mr White said failing to resolve "points of difference" could have "serious consequences" for Staffordshire's finances and wider service delivery. He warned if "logic and common sense" does not prevail some "very difficult decisions" would have to be made "corporately and within social care" to ensure the council is financially sustainable.