Chancellor Philip Hammond has warned there will be no "spending sprees" in Wednesday's budget, but there are several areas in which the government may look to support the NHS
Social care
It will be a surprise if social care services do not receive some additional funding, following months of "crisis" headlines and calls for extra revenue.
In the spending review in 2015, the government said an extra £1.5bn would be added to the better care fund by 2019-20, with around half of the increase coming in 2018-19.
So one option would be to bring these increases forward, to come into effect from 2017-18.
Meanwhile, the use of any additional funds for social care is expected to be overseen by the Care Quality Commission, under measures intended to assure the Treasury that the money will deliver measurable improvements.
Capital
Significant capital resources will be needed to fund the 44 sustainability and transformation plans, and an announcement of extra investment would present a major opportunity to dispel the "cuts" narrative that has dominated the process.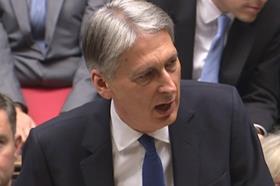 There have been suggestions that £200m could be offered up, although Simon Stevens has warned not to expect additional capital funding in this budget, suggesting the autumn was a more likely juncture.
What we might see instead is what Jim Mackey has described as an "NHS bond", which would be a new mechanism for allowing providers that want to sell assets to realise some of the capital before the sale goes through.
Proposals from Sir Robert Naylor's review into the NHS's estates strategy, which is due to be published soon, could also feature.
Business rates
NHS trusts are due to be hit by increased business rates from April, following a revaluation process that has proved hugely controversial.
Law firm Gerald Eve has estimated that business rates for hospitals will rise from £328m this year to £418min 2021, with some trusts seeing their rates double.
With the rates increases for many small businesses proving hugely controversial, the government may look to cushion the impact.
Dozens of trusts are also claiming they are eligible for an 80 per cent discount on business rates because they should be classified as charities.
The trusts are seeking a tax rebate relating to the previous six years, which could result in a £1.5bn bill for local authorities. Could Mr Hammond seek to end this dispute?
Litigation costs
The government could hand the NHS up to £1bn to cover increased costs from clinical negligence compensation.
Justice secretary Liz Truss has announced plans to end the discount rate used for compensation payments, which means the NHS will face higher payments at the outset of a case being concluded.
The government has said it will compensate the NHS for the increase but will the money go direct to NHS trusts to cover high NHS Litigation Authority premiums or will it go direct to the authority?
Pensions
Public sector pensions continue to be a significant cost to the Treasury. Particularly as the NHS scheme is an "unfunded" scheme – in other words, paid for out of general tax revenue each year.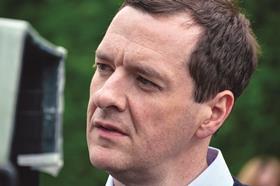 NHS employers have been made to increase their contributions to 14.3 per cent and this follows the controversial reforms to the pension scheme in 2012, which transferred staff to career average pensions and increased contributions.
Tax relief is a key area where there could be changes. The government has previously reduced the total lifetime allowance before tax relief ends to £1m, which has hit many NHS staff and added to the early retirement problems among some key groups such as senior leaders, consultant and senior nurses.
A further cut to the allowance could be bad news for staff and for those responsible for workforce planning.
Locum agency rates and off-payroll arrangements
In his autumn statement, Mr Hammond made clear the era of off-payroll senior staff working in the NHS was coming to an end, and new rules are due to be enforced by NHS Improvement along with its crackdown on medical locum costs.
However, costs have not fallen as fast as hoped. Jeremy Hunt has been clear that he wants to see senior pay reduced. Could the chancellor use his budget to reveal tougher measures?
Pay restraint
In 2015, George Osborne delivered bad news for NHS staff, making clear that public sector pay restraint would last for at least another four years.
NHS staff on Agenda for Change and medical staff have seen their pay fall substantially in real terms under the coalition and Conservative governments and there are growing calls for Theresa May to lessen the pain.
Changes in pay could help the NHS to tackle workforce shortages, though it's widely expected Me Hammond will disappoint those calling for an end to pay restraint.
It's worth noting that the Five Year Forward View made the point that pay restraint needed to come to an end. Nuances within this issue include how the expected 1 per cent pay rise could be used.
The government has previously said it would allow the cash to be pooled and concentrated on staff groups particularly under pressure. This could include junior doctors and nurses, but the chances of this happening look slim. Also watch out for any hint of new contract reform for Agenda for Change staff and consultants.
Devolution
Plans for an expansion of the London devolution deal are well advanced. HSJ understands that memoranda of understanding are being distributed to health leaders in the capital, and we could know for sure tomorrow whether London will take a further step toward greater independence, Greater Manchester-style.
But given the significant slide in financial performance and potentially contentious land deals, it would seem a strange time to slacken central grip.