Efficiency review supports US style standards to drive uptake of new technology
Report recommends lead role for NHS Improvement
Boards should be held directly accountable for digital standards, says report

NHS system leaders should put a US style "meaningful use" clause into provider contracts to require hospitals to meet key digital standards by October 2018, Lord Carter has recommended.
The peer's report on hospital efficiency says "trust boards should be made accountable" for ensuring IT systems "are used to their full potential". He called for NHS Improvement to lead in setting standards.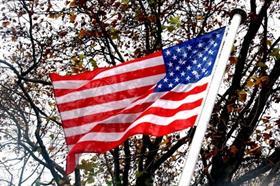 The report is critical of the NHS's lack of digital maturity and calls for contractual and funding incentives to address the issue.
It recommends: "All trusts should have the key digital information systems in place, fully integrated and utilised by October 2018, and NHS Improvement should ensure this happens through the use of 'meaningful use' standards and incentives."
It adds: "The Department of Health [should] make some of the spending round investment for IT available for trusts to meet these standards, with a suitable 'meaningful use' clause embedded in contracts."
The meaningful use programme in the US is an integral and controversial part of its national digital health programme. It requires hospitals and family doctors to meet national IT standards to be eligible for incentive payments (see box below).
'Meaningful use' in the US healthcare system
The Carter report says: "The American Recovery and Reinvestment Act of 2009 specified three main components of 'meaningful use': the use of a certified electronic health record in a meaningful manner; the electronic exchange of health information to improve quality of health care; and the use of certified EHR to submit clinical quality and other measure. Simply put, meaningful use means providers need to show they're using certified EHR technology in ways that can be measured significantly in quality and in quantity.
"If organisations and physicians do not adopt and successfully demonstrate meaningful use of such technology then there are financial penalties, such as a 1 per cent downward adjustment in the Medicare physician fee schedule."
Lord Carter and his team were "struck by the immaturity of trusts' use of such technology from e-rostering systems, e-prescribing and basic electronic catalogues for procurement".
The report sets out what key systems hospitals should have in place: "At the very least we think trusts should have the key systems for e-rostering, e-prescribing, patient level costing and accounting, e-catalogue and inventory management, [radio-frequency identification] systems where appropriate, and electronic health records, and that these systems should be integrated.
"We also think trust boards should be made accountable for ensuring these systems are used to their full potential to provide the data and information they need to manage their organisations."
This chimes with rhetoric used by NHS England, where the technology directorate already uses the term "meaningful use" to underline the need for providers to demonstrate they are using technology to its full potential.
NHS England wants data from its new digital maturity index to feed into Care Quality Commission inspections. However, national directors are wary of heaping too much bureaucratic burden on trusts as a result of mandating standards – a criticism levelled at the US programme.
The Carter report also calls for real time data to be readily available across the system and sends a warning to vendors and system users not prepared to share their patient data.
It says: "To truly performance manage quality and efficiency on a regular basis, seamless real time data is needed, which in turn requires investment in interoperable information technology."
"Data, if it exists, currently resides in independent pockets, sometimes guarded by data owners. This cannot continue. The best performing hospital systems around the world have real-time data at their fingertips enabling them to make decisions on a daily, weekly, monthly basis to improve performance. It's long been said that the NHS, as a national system, has a huge opportunity to join up this data across boundaries but we continue to struggle to make this happen."
Carter savings 'won't be enough', experts warn
1

2

3

Currently reading

Carter calls for US style 'meaningful use' clause to drive tech adoption

4

5

6

7