Real terms cut in 2016-17 for Hammersmith and Fulham, Camden, Central London, West London, Sunderland and Isle of Wight CCGs
Deeper cuts in subsequent years as NHS England accelerates to "fair share" funding targets
Bedfordshire and Corby to get core budget increases approaching 10 per cent next year
Six clinical commissioning groups will see real terms cuts to their core budgets next year, according to financial allocations published by NHS England.
Four CCGs in London will receive the minimum cash increase of 1.39 per cent in 2016-17, along with Sunderland CCG and Isle of Wight CCG. The London CCGs are Hammersmith and Fulham, Camden, Central London, and West London.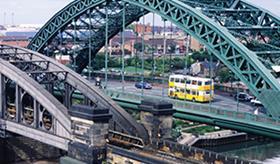 An increase of 1.6 per cent is needed to match inflation.
These CCGs' core budgets will then be subjected to deeper cuts in subsequent years, as national leaders accelerate the redistribution of funds from overfunded areas.
Meanwhile, CCGs deemed to be among the most underfunded will see sharp rises in funding next year. Bedfordshire will receive the largest increase, of 9.7 per cent, followed by a 9.4 per cent increase for Corby.
38 groups will receive an increase in their core allocation of more than 5 per cent in 2016-17.
The decision to accelerate the shift to fair shares departs from the previous policy of ensuring all CCG core budgets are protected in real terms.
However, NHS England still expects all CCG areas to get an overall real terms increase once "sustainability and transformation" funding is taken into account.
In 2017-18, the minimum cash increase will drop to just 0.16 per cent. For some overfunded CCGs where populations are expected to rise - Camden, Central London, West London, Sunderland and Isle of Wight - this will mean a cash cut to allocations per head of population.
The same five CCGs will then receive the minimum increase of 0.06 per cent in 2018-19. Indicative allocations show the minimum increase dropping to 0.02 per cent in 2019-20, before rising again to 1.46 per cent in 2020-21.
After next year, the maximum increase will drop to 3.4 in 2017-18, and then 3.6 per cent in 2018-19. The indicative allocations show it rising to 3.7 per cent in 2019-20, and 5.2 per cent in 2020-21.
The most overfunded CCG according to the allocations is West London, where the core budget is currently 33 per cent above its "fair share" target. By the end of the five year period, its budget would be 21 per cent over target.
North Manchester, the most underfunded CCG according to the formula, will go from being 9.4 per cent below target to 3.8 per cent below.
As reported last month, NHS England has introduced a series of complex changes to allocations policy that aim to take into account the total amount of funding available to each area, across CCG, primary care, and specialised commissioning streams.
The allocations ensure that no CCG is more than 5 per cent below its fair share of allocations from next year onwards, but also that the total amount of NHS funding available to each area is no more than 5 per cent below its fair share.
The policy documents said: "In looking at the specific allocations, there are two key drivers behind the differential growth funding for a locality/CCG: the progressive reduction of the distance between current funding and the target allocations, which reflect the best possible estimation of both met and currently unmet need; and ensuring that all areas are funded appropriately for their expected population growth.
"These objectives are subject to further protections designed to ensure that allocation changes do not destabilise individual local health economies."
Primary care funding: the risers and fallers
1

2

Currently reading

CCG allocations: winners and losers revealed

3