CCG QIPP targets up by more than 25 per cent in a year
Efficiency requirement shows financial squeeze is spreading beyond provider sector
Highest QIPP targets linked to CCGs in deficit
Many plans still relying on A&E activity reduction
Clinical commissioning groups' efficiency targets have risen by over a quarter this year in a sign that the financial strain on the health service is moving beyond the provider sector.
CCG quality, innovation, productivity and prevention targets, published by NHS England, show that commissioners are aiming to save £1.8bn this financial year through their efficiency plans – an increase of 28 per cent on last year.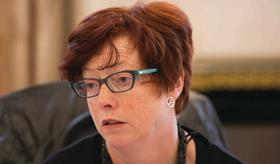 The data also shows the CCGs with the biggest QIPP challenges this year have targets to save more than 6 per cent of their annual funding allocation. In 2014-15, the largest QIPP targets were less than 5 per cent of allocation.
The average QIPP target has also risen, from less than 2 per cent of allocation to 2.3 per cent.
QIPP targets are calculated by CCGs and agreed with NHS England at the beginning of the financial year. They are based on the difference between the CCG's funding for the year and the projected growth in demand for services.
CCGs with the largest QIPP target as a proportion of their allocation
| CCG | 2014-15 QIPP savings (£m) | 2015-16 QIPP target as % of allocation |
| --- | --- | --- |
| Guildford and Waverley | 2.87 | 6.27 |
| South Gloucestershire | 6.29 | 6.19 |
| North Somerset | 9.46 | 5.07 |
| Herefordshire | 6.32 | 4.79 |
| North Hampshire | 8.15 | 4.73 |
| East Surrey | 7.51 | 4.71 |
| Wigan Borough | 20.00 | 4.70 |
| Southampton | 10.49 | 4.66 |
| Vale of York | 0.26 | 4.47 |
| West Hampshire | 13.80 | 4.43 |
CCGs whose QIPP plans have increased the most
| CCG | 2014-15 QIPP as % of allocation | 2015-16 QIPP as % of allocation | Percentage point change |
| --- | --- | --- | --- |
| Guildford and Waverley | 1.21 | 6.27 | 5.06 |
| Vale of York | 0.07 | 4.47 | 4.40 |
| South Gloucestershire | 2.36 | 6.19 | 3.83 |
| Southport and Formby | 0.93 | 4.35 | 3.41 |
| North Tyneside | 0.72 | 3.68 | 2.96 |
Many of the CCGs with the biggest QIPP challenges are attempting to improve their financial position after finishing 2014-15 in deficit.
A spokesman for Guildford and Waverley CCG said its QIPP target, which is the largest in the country, had resulted from an underlying deficit which emerged amid a growth in demand for services in 2014-15. They expected 75 per cent of this year's savings to be delivered recurrently, he said.
South Gloucestershire's target also related to a budget deficit, and had been agreed with NHS England as part of a five year turnaround plan. It expects only 60 per cent of this year's savings to be recurrent.
North Tyneside and North Hampshire also have tough QIPP targets as a result of an underlying deficit.
Anita Charlesworth, chief economist at the Health Foundation, linked the growth in CCG QIPP targets to wider financial pressures in the NHS. She said: "In 2015-16 the NHS faces an affordability gap – the difference between pressures and funding – of over 6 per cent… As a result CCGs are looking for larger QIPP savings to balance their books.
"But the deliverability of these savings is really open to question – many rely on reductions in hospital activity but it is not clear whether service changes, including new models of care, will be able to effectively manage demand."
Paul Briddock, director of policy at the Healthcare Financial Management Association, added: "The current strain on NHS finances is making conditions increasingly challenging for all types of organisations. It's these pressures which have resulted in QIPP targets rising sharply this year. While the CCG sector is generally thought to be faring better than the provider sector… CCGs are experiencing the same pressures as throughout the whole of the NHS, and high levels of savings are being asked of them."
He said although QIPP targets were based on credible projections and data, it was "hard to envisage how a QIPP target of 6 per cent would be achieved". He added that those that miss their targets will "inevitably" go into deficit.
QIPP plans depend on cutting A&E activity
Analysis by HSJ based on freedom of information requests to CCGs has shown many commissioners are banking on reduced emergency activity to hit their QIPP targets this year.
In total 129 CCGs supplied details of their QIPP plans, worth a combined £927m this year. Twenty-three per cent of these savings were intended to come from a reduction in acute emergency activity.
Some explicitly linked their planned efficiency gains to the better care fund, which the Department of Health hopes will deliver a cut in accident and emergency admissions of more than 2 per cent this year.
These efficiency projections are despite NHS England subsequently instructing CCGs to assume emergency activity will grow by 2-3 per cent in 2015-16.
Only a small minority of the responses we received acknowledged this.
Walsall CCG, for example, said it was planning for an increase in emergency activity this year "in line with NHS England expectations", and therefore had no QIPP plans involving a cut to A&E admissions.
Additional reporting by Rebecca Thomas