Vale of York CCG publishes medium term financial strategy to address spiralling deficit
CCG admits even if it makes £47.7m of savings and achieves an in-year surplus, it will still have a cumulative deficit of £51.5m by 2020-21
Deficit has quadrupled from £6.3m in 2015-16 to a forecast of £28.1m this year
A clinical commissioning group in Yorkshire has admitted that even if it manages to make £47m of savings in the next four years and achieve an in-year surplus, it would still have a cumulative deficit of more than £50m.
Vale of York CCG is currently forecasting to end 2016-17 with a deficit of £28.1m, its board papers said, breaching the limit set by NHS England when it put the organisation under legal directions in September.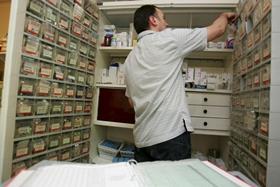 But the CCG is now reporting that even if it is able to make £47.7m of savings by 2020-21, it will still be reporting a cumulative deficit of more than £50m.
The CCG's medium term financial strategy, published with March's governing body papers, revealed:
If the CCG does nothing it will have an in-year deficit of £38.5m and cumulative deficit of £176m by 2020-21.
The CCG and NHS England have identified £47.7m of savings it can make by 2020-21, but it is hoping to identify more cost cutting measures.
If the organisation makes all the savings it has identified it will achieve an in-year surplus of £6.2m in 2020-21.
But this would still leave the CCG with a cumulative deficit of £51.5m, which will drop to £38.1m if it makes further, unidentified savings.
Vale of York CCG finished 2015-16 with a deficit of £6.3m and was placed in financial special measures and rated inadequate by NHS England in July. New accountable officer Phil Mettam was appointed from Bassetlaw CCG shortly after.
The legal directions told the CCG it had to finish 2016-17 with an in-year deficit of no more than £7m, while keeping the cumulative £6.3m carried forward from the previous year.
Its new financial strategy highlights the areas where it can make most of the £47.7m of savings:
Elective orthopaedics – £3m.
Out of hospital care – £15m.
Outpatient contracting – £2m.
Continuing healthcare – £9.6m.
Prescribing – £6.2m.
High-cost drugs – £2.1m.
Other sectors – £9.8m.
The document said: "The CCG believes that, in order to deliver on the cost saving opportunities it has identified, a radical new approach to system commissioning and delivery is now required.
"Up until now, the health and social system which Vale of York is part of has failed to produce the correct incentives and behaviours which lead to large scale efficiency savings."
It said £15m could be saved by setting up an accountable care system. Although the plans are an early stage, the document said an accountable care system will provide care through an outcome based contract using a capitated budget.
The strategy also mentioned being able to deliver savings in elective orthopaedics by using "clinical thresholds where carefully managed and evidence tested".
The CCG has already been criticised for approving plans to save cash by making obese patients lose weight and smokers quit for two months before being allowed elective surgery. The policy was delayed when NHS England asked the CCG to review its decision but it was eventually approved in November.
York Central MP Rachael Maskell led a debate in Parliament about rationing this week.
The CCG is also part of part of Humber, Coast and Vale sustainability and transformation plan, which is looking to abandon payment by results contracts and set up a joint commissioning committee to work out what services will be commissioned across the STP footprint.
Vale of York CGG did not respond to HSJ in time for publication.
Source
CCG strategy document