Around 20 clinical commissioning groups asked to resubmit financial plans with a 'more challenging' savings target, which would push the average savings requirement higher
Last year commissioners had to plan for savings of 3.2 per cent, but only achieved 2.6 per cent
Targets mean CCGs face choices 'bordering on impossible'
Local commissioners must deliver efficiency savings of almost 4 per cent to meet their financial targets this year, despite failing to get close to last year's target of 3.2 per cent.
HSJ also understands around 20 clinical commissioning groups have been asked to resubmit their plans with a "more challenging" savings target. If they do so, this would push the average savings requirement higher.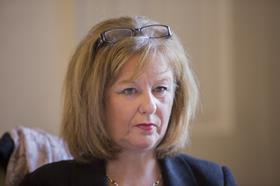 The financial plans for CCGs, which are based on their funding allocations and have now been assured by NHS England, demand average efficiency savings of 3.8 per cent in 2017-18, according to NHS England's finance report for July.
In 2016-17, CCGs had to plan for savings of 3.2 per cent but only achieved 2.6 per cent.
Julie Wood, chief executive of NHS Clinical Commissioners, which represents CCGs, said the funding allocations and targets mean local leaders are having to make "really difficult, bordering on impossible, choices".
She added: "Recent NHSCC analysis highlighted how rising inflation, along with a growing population, means that while on paper the funds allocated to CCGs are going up, in reality the value of the CCG pound is shrinking.
"Far more CCGs are in deficit or have deficit control totals. Their quality, innovation, productivity and prevention programme [efficiency] targets are getting higher and for many they don't have formal plans for how they will deliver all of what is needed.
"Previous QIPP targets were lower but still the commissioning sector struggled to deliver them fully, so confidence to deliver these higher levels is low."
In 2016-17, CCGs reported an in year overspend against their plans of £550m. If CCGs achieved the same level of savings in 2017-18 as last year (2.6 per cent) this could result in an overspend of around £900m.
Although the forecast after the first two months of 2017-18 shows CCGs projecting a small underspend against their plans, the NHS England finance paper said: "A high level of risk was identified during planning, predominantly reflecting the higher level of ambition with regard to efficiency gains.
"At month two, the level of locally reported net risk has reduced, in part as a result of the national efficiency programme, but it is expected that a proportion of this risk will crystallise into forecasts over the year."
NHS England holds a £2.86bn sustainability and transformation fund for 2017-18 with around £1bn earmarked for transformation projects. HSJ asked the national body if there was a risk of some of this money remaining unspent this year to offset potential CCG overspending, but did not receive a direct response.
Last year, CCGs held back £800m as a contingency fund to offset deficits in the provider sector and this has reduced to £360m this year. Providers have forecast a deficit of £500m this year, which suggests the entire contingency fund will again be required to remain unspent.
NHS England was also asked what level of efficiency savings the 20 CCGs asked to resubmit their plans were being told to deliver, but did not answer this directly.
NEW Devon CCG is one of the CCGs that was asked to resubmit its plans, after planning for an in year overspend of £78m. This has been revised down to £58m, which suggests efficiency savings of around 4.3 per cent must be delivered, instead of 2.5 per cent.
Source
NHS England board paper and information provided to HSJ