CCGs likely to report in-year deficit of more than £500m against plans
NHS England says a "sustainable solution" required to address underlying position
Warning comes after budget, which NHS England said would spark "difficult debate" about what could be delivered
NHS England has warned clinical commissioning groups are likely to report a combined in-year deficit of more than £500m, despite making "unprecedented" levels of efficiency savings.
Chief financial officer Paul Baumann has signalled the likely overspend in his introduction to NHS England's finance report for the first seven months of 2017-18.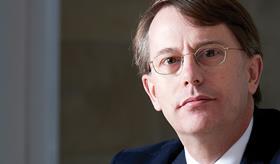 The warning is a departure from Mr Baumann's previous finance reports, which stated the official forecast outturn and the level risk involved.
But the month seven report, which will be discussed at NHS England's board meeting tomorrow, said: "To note that CCGs are likely to end the year with a deficit in excess of £500m…
"CCGs have reported year to date overspends of £267m, affecting 95 CCGs, with 49 greater than 1 per cent adverse to their plan.
"They are currently forecasting a year-end position of £223m; however, our regular monitoring of risks and mitigations indicates further net risks of £550m, most of which are highly likely to crystallise over the course of the final months of the year."
The warning comes after last week's budget settlement, in which new funding was announced but was earmarked for reducing waiting times for emergency and elective. NHS England leaders suggested it would mean a "difficult debate" about what the health service could deliver.
It also follows news that the provider sector's forecast deficit for 2017-18 has worsened to £623m.
CCGs' financial performance is incorporated into NHS England's annual accounts, and the report said efforts are being made to identify "non-recurrent central mitigations" to offset the deficit in local commissioning budgets.
However, Mr Baumann said these mitigations are "not yet secure" and a "sustainable solution to the underlying deficit of £0.5bn will be required, if financial balance is to be achieved next year, as the bulk of the central mitigations in 2017-18 will be non-recurrent in nature".
He said CCGs are carrying an underlying deficit of around £500m, which "factors in the mitigating actions of CCGs themselves and the additional intervention undertaken where necessary by NHS England regional teams".
The report added: "It is also important to note that the CCG position has arisen despite a £600m increase in the in-year delivery of efficiencies, which are forecast to reach an unprecedented level of 3.2 per cent."
The year to date CCG overspends are being offset by contingency funding, rates and fraud recovery income, and underspends in NHS England's central programmes such as medical budgets, and operations and information.
The combined CCG position does not include the benefit of a £360m "risk reserve", which they have had to hold uncommitted since the start of the year, to offset overspends across the system.
A further £200m is being held centrally, while £270m of incentive payments could be held back from NHS providers if this is required.
NHS England: Waiting targets will be missed without cuts to other services
1

2

3

4

Currently reading

CCGs in line for £500m deficit, NHS England warns