Commissioners have been left with a £15m bill after losing a dispute with their local acute trust over procedures they said had been costed wrongly.
The four east Kent clinical commissioning groups and East Kent Hospitals University Foundation Trust had gone to arbitration over a large amount of elective and emergency work the CCGs felt had been misreported and "upcoded".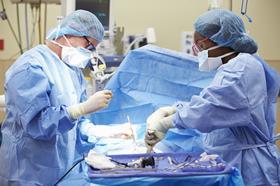 The dispute went to "expert determination" – where a dispute is resolved by an outside figure paid for by the trust and commissioners.
Trust board papers said the CCGs estimated work valued at as much as £30m-40m could be involved, though the trust felt the amounts involved were far less. Work done for the CCGs to the end of January was above the planned contract value but only by £7.7m, according to the trust's financial report.
But the outcome means the CCGs will have to find £15m extra for work carried out by the trust in 2017-18 – and a similar amount this financial year and next. There has been no adverse effect on the trust's finances – it is expecting to report a £30m deficit this year.
However, the CCGs' end of year outcomes are likely to be worse as a result of the external determination. Ashford CCG had been predicting a £9.3m deficit, Canterbury and Coastal £4m, while Thanet had been expecting to be broadly breakeven. South Kent Coast CCG did not publish a finance paper at its last meeting. It is thought all the CCGs' predictions assumed that the determination would be in their favour.
In a joint statement the CCGs and the trust said: "The east Kent system has now received most of the feedback on the external determination that reviewed local charging arrangements.
"The main findings were that commissioners and providers need to agree our recording practice in line with current NHS data dictionary definitions. The NHS in east Kent has not lost or gained funding as a result of this determination process.
"For the three years 2017-18, 2018-19 and 2019-20 the CCGs' costs will rise by about £15m per year more than planned. We are working to agree recording and reporting processes for the future in line with the determination ruling.
"Both elective and emergency work were reviewed as part of the external determination process, with the emergency activity the larger element.
"The CCGs are preparing accounts in line with the national timescales which include the external determination result."
Source
Information provided to HSJ; trust board papers