Clinical commissioning groups expect to report year-end deficit of £687m
Warning there is no "safety valve" of risk reserve next year
Unexpected generic drug cost surges accounted for substantial proportion of CCG deficit
Overall commissioning side will underspend by £174m, in addition to £560m "risk reserve"
Clinical commissioning groups are on course to overspend their total budget by £687m at the end of 2017-18, while the overall commissioning system will balance its books, NHS England has said.
Its leaders have also warned of substantial financial risk for the NHS overall in 2018-19 because commissioners will no longer be holding a multimillion pound "risk reserve" to cover any trust deficits.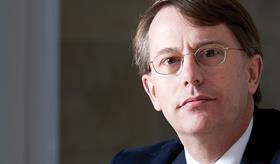 The net CCG forecast year-end deficit at month 11, reported in the finance paper to NHS England's board meeting today, is nearly double the month nine forecast of £351m – though NHS England said at that point that £428m risks were "highly likely" to hit the bottom line.
The board paper saidthe forecast deficit would be substantially less if it were not for unexpected in-year increases in the price of some generic drugs.
It said: "The deterioration in the position from month nine is a result of risks crystallising into the forecast, including the full impact of generic drug pricing pressures now estimated at £362m."
The underlying CCG deficit would be "around £300m-400m excluding non-recurrent costs and mitigations" if it were not for the generic drug pressures.
The paper gave some new details of the extent of the impact. It said in October 2017 alone the impact was more than £57m – exceeding the total annual value of 2015-16 and 2016-17. The paper reported that a single drug had seen its price increase by 40-fold in 2017-18.
As previously reported by HSJ, the document said the costs had begun to reduce due to action by the Department of Health and Social Care to resolve the issues relating to the "temporary price setting processes".
NHS England chief finance officer Paul Baumann said the issue must be "addressed rapidly" if it is not to hit next year's financial position.
The board paper said NHS England had "identified sufficient mitigations to offset the CCG overspend, and [it is] now forecasting an overall underspend for the year of £174m".
That is in addition to a planned £560m underspend by CCGs and NHS England to form a "system risk reserve" to offset anticipated a net trust sector deficit.
The CCG position is offset by underspends central budgets, including central specialised commissioning, such as the cancer drugs fund, proton beam therapy and commissioning through evaluation. There were underspends in primary care, mainly from dental budgets, GP rates rebates and counter-fraud receipts. The central running cost budget was underspent due to vacancies and deferring transformation spending to 2018-19.
As of February, 125 CCGs had overspent in the year to date – 30 more than at month nine – with 70 of these more than 1 per cent short of their planned position.
Under 2018-19 planning rules, CCGs and NHS England will no longer be top slicing any "risk reserve" from their allocations in expectation of mitigating a net trust sector deficit.
Mr Baumann said this meant the NHS would be operating "without a safety valve", which would be an "acid test of financial and operational discipline that is implicit in the report today".
NHS England chair Sir Malcolm Grant added that this would be a test of joint working with NHS Improvement, which oversees provider finances.