An HSJ immersive feature explores how an innovative clinician-led procurement model for cardiology devices was deployed and achieved cost savings of £1.3m per year. By Jennifer Trueland
Read the detailed feature here.
Sponsored by NHS Supply Chain Tower 6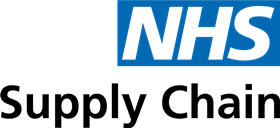 An innovative, clinician-led, evidence-based approach to procurement of devices commonly used in interventional cardiology has led to substantial savings for five NHS trusts.
The collaboration by South London Cardiac Operational Delivery Network (ODN) and NHS Supply Chain brought together cardiologists from the five centres in a "clinical council" to improve procurement of stents for percutaneous coronary intervention (PCI) procedures.
The process led to the number of suppliers being cut from 12 to two, and to projected savings of 30 per cent of the total spend on the devices across the five trusts – Guy's and St Thomas' Foundation Trust, King's College Hospital FT, St George's University Hospital FT, Lewisham and Greenwich Trust, and Croydon University Hospitals Trust.
Combined, the trusts previously spent approximately £4.5m per year on coronary stents and inflation balloons – the new four-year procurement is expected to generate savings of around £1.3m each year.
According to Chris Holmes, supply chain director with NHS Supply Chain, the project's objectives were to understand the best clinical choice of product for safe patient care. They also wanted to remove unwarranted variation and create savings. "Through collaborative working, we were successful in achieving value and cost savings for these trusts," he says.
The value of the clinical council approach is that it facilitates clinical engagement and involvement in data analysis
The clinical council was key to the project. Cardiologists from each of the five trusts met over the course of the project to decide which stents should be procured – with the idea that a group procurement would be able to realise better value for the NHS. Crucially, the clinicians were assured that savings would be returned to their divisions so that they could be spent on frontline care.
"The value of the clinical council approach is that it facilitates clinical engagement and involvement in data analysis," explains Mr Holmes. "The participation of the interventional cardiology consultants was critical to providing the understanding of which products would provide safe patient care and create savings.
"The process deployed actual live clinical evaluations for the area of highest spend, which is drug-eluting stents (DES). The clinical council agreed to standardise 90 per cent of DES usage between two suppliers and standardise balloon catheters to 90 per cent with one supplier."
This procurement was an early success of NHS Supply Chain's specialist tower for high-end cardiac devices and supplies, which was set up in 2018 in response to Lord Carter's review of efficiencies in hospitals. The tower uses the transparent and evidence-based clinical council methodology to identify the optimal devices for patient care. In this case, NHS Supply Chain was brought in to support the PCI procurement.
"The outcome of this strategy [the PCI procurement] has led to over 30 per cent savings which is projected to be £1.3m of savings per year on a total basket of spend in this area," says Mr Holmes.
Suppliers were consulted throughout, and these relationships have proven to be significant to the success of the project, he adds. "Collaboration – especially during the clinical evaluation process – was vital."
The clinical council methodology is now being used or explored in other geographies and clinical areas in England – read on to learn more about the process, outcomes and lessons of the PCI procurement, and to get the clinician's view.