Suppliers raise concerns about future policy for catheter use
Chair of Urology Trade Association warns of risk to patients and more costs to NHS
NHS Supply Chain rejects rationalisation claims 
The NHS has been accused of "returning to the dark ages" over fears it wants to reduce catheterisation products and encourage reuseable equipment.
The Urology Trade Association, which represents nearly all urology product suppliers in the UK, has claimed the NHS is moving towards encouraging reuseable catheters and reducing the types of catheters offered to patients.
It believes both these policies are harmful to patients and more expensive for the NHS. However, NHS Supply Chain, which buys catheters for the NHS, has rejected the claims.
Catheters are tubes passed into a person's bladder to drain urine. They are used by patients who, for a variety of reasons, cannot pass urine into a toilet.
Reuseable catheters
The UTA has pointed to ongoing research projects carried out by SBRI Healthcare and University of Southampton, which are funded by NHS England and the National Institute for Health Research respectively.
Both projects explore whether patients could safely reuse their catheters. This would require patients to sterilise their catheters before reuse, which the UTA warns increases the risk of urinary tract infections occurring.
In 2013-14, the last time figures were available, unplanned admissions for urinary tract infections in the UK cost the NHS £434m.
In an article shared with HSJ, Chris Whitehouse, chair of the UTA, said: "We would never ask patients to reuse needles, and similarly patients cannot be expected to return to washing and reusing catheters. Yet this is something that is seriously being explored."
He added "scientific and social progress" in catheter design and usage was under threat "from a return to the dark ages of encouraging catheter reuse with its higher risk of infection".
NHSE said it funds a variety of research through SBRI Healthcare and added such projects' findings do not always shape national policy. The same applies to research funded by the NIHR.
Concerns over 'rationalisation'
The UTA is also concerned about what it views as a rationalisation programme to reduce the variety of catheter products available to patients by NHS Supply Chain, which is tasked with delivering major procurement savings over the next four years.
It cited terms of reference for a workstream within the National Bladder and Bowel Health project (established and led by NHSE to improve continence care), which included an objective to "develop generic specification for product provision".
The UTA added a growing number of trusts have introduced a policy of its staff using a limited list of products, known as "formularies". These formularies provide a smaller range of catheters than have been approved for NHS patients through the Drug Tariff Part 9, which outlines dispensing rules. It is not known how many formularies are currently in use across the NHS.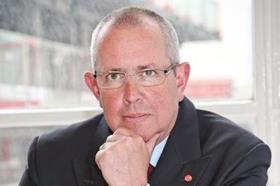 Mr Whitehouse said: "The differentiation between which catheter is most appropriate is not like choosing the colour to paint the lounge walls. It is an intimate and sensitive decision for many users to alleviate pain, embarrassment and restore a sense of dignity and independence.
"The existence and availability of a range of catheters is crucial so that patients can access, and medical practitioners can prescribe, the product that best suits the needs of each individual.
"It is wrong that some vulnerable NHS patients may be told that, in order to shave a few pence off the cost of specialised catheters on which they depend every day, access to these products… may be restricted."
NHS denies plans to reduce product numbers
An NHS Supply Chain spokeswoman said the terms of reference cited by the UTA were "draft" and that the UTA, along with other trade associations, have been invited to sit on its "stakeholder council".
She said developing generic specifications was "not an objective of the National Bladder and Bowel Health project" and would "therefore have no impact on the way catheters are bought by the NHS".
She added NHS Supply Chain does not currently buy reuseable catheters, and its new framework, which goes live in January 2020, has "no provision for reuseable catheters".
Asked about the claim that the rationalisation of catheters posed a risk to patients, the spokeswoman said products it procures are "not only value for money but fit for purpose, safe and representative of health and care professional and patient and carer needs".
She said NHS Supply Chain has "no current plans" to reduce the catheter product ranges, but she added the work of the National Bladder and Bowel Health project "may influence a change in specifications".
"Any changes will be agreed with… appropriate NHS bodies to ensure they meet the needs of the NHS both now and for the future," she said.
Patient Safety Congress
The Patient Safety Congress, taking place on 13-14 July 2020, brings together more than 1,000 people with the shared aim of transforming patient safety. It draws together contributions from patient speakers, safety experts from healthcare and other safety critcal industries, and frontline innovators, to challenge and drive forward on patient safety. You will be part of influential conversations with those responsible for driving the new national strategy on patient safety and take away real solutions that you can adopt to improve outcomes where you work.
Source
Information obtained by HSJ