A significant cut to community pharmacy budgets has been halted by the Department of Health, with further discussions now set to be held with the sector.
In December, HSJ reported that the DH was planning to reduce the funding for community pharmacies by 6 per cent in cash terms in 2016-17, equating to around £170m. The cuts were due to take effect next month.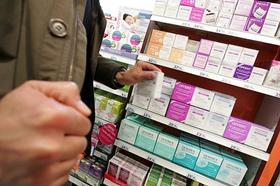 However, David Mowat, the minister for community health and care, confirmed a delay to the plans at the Royal Pharmaceutical Society's conference yesterday.
In May, NHS England included a renegotiation of community pharmacy contracts within the "national initiatives" that would help deliver the £22bn savings required by the Five Year Forward View.
Mr Mowat said: "Pharmacy is a vital frontline service and I am looking forward to working with the sector to understand more about the opportunities and challenges in this area. I want to make sure we take these difficult decisions in the right way, and maintain an ongoing dialogue with pharmacists while providing fairness to taxpayers.
"I am determined to support the sector as it modernises, making sure that we make the most of pharmacists' skills and provide the best possible service to the public."
The DH has previously said that in many cases community pharmacies are clustered closely together, and has highlighted the potential for digital remote ordering of medicines and centralised processing.
Rob Darracott, chief executive of representative body Pharmacy Voice, said: "Both the government and the sector now have a unique opportunity to start this process anew."
No timescale has been given for the new talks.