DH pays out more than £1bn in working capital loans in first two quarters of 2015-16
Former DH finance director says "very substantial majority" will be bailouts for struggling trusts
The Department of Health paid more than £1bn to NHS trusts in working capital loans in the first half of the financial year, HSJ can reveal.
Analysis of data released by the DH shows the sums were paid out in the quarters one and two of 2015-16, with some trusts receiving more than £25m.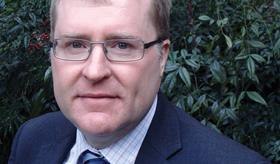 The sums do not include money paid out by the DH to organisations as part of merger support and transaction costs for organisations that have been acquired. It also excludes £259m in capital investment loans and "capital support" with public dividend capital.
The DH said the £1bn was not all "interim financial support" for trusts that were having trouble paying their bills or heading for a year-end deficit. It said some money was to cover "normal course of business" payments, including bridging loans, short term credit lines and amortised working capital loans – but it could not say which was which without a Freedom of Information Act request being submitted.
Last week it was revealed that NHS providers recorded a £1.6bn deficit for the first half of 2015-16 and were forecasting a £2.2bn deficit by the year end. There is concern that the DH might breach the departmental expenditure limit it has with the Treasury.
Richard Murray, policy director at the King's Fund and former DH director of finance, said "a very substantial majority of [the £1bn] is what you could call 'bailout'".
He said: "It continues to underline [providers'] dependency on the DH for financial support. It is a sign of distress."
Mr Murray added that some of the sums paid out in merger support to trusts this year were also significant.
The department paid £41m in "support to mergers" to the two trusts which took over services from Mid Staffordshire Foundation Trust.
Another £43m was paid to five trusts as "PDC revenue support permanent" – indicating money that had been paid as a loan but had been effectively converted to a payment from the DH.
The department last year changed the rules on bailouts, saying it would only provide interim support as loans.
A DH spokesman said: "We know finances are challenging for parts of the NHS, but we've committed to investing £10bn to fund the NHS's own plan for the future. The NHS must do its part by improving productivity, including reducing the very significant spend on agency staff, and developing the new models of care described in the five year forward view. A sustainable NHS cannot be achieved solely by injecting new money."