Don Berwick says funding the NHS at 7 per cent of GDP should be seen as "ongoing experiment"
Government should listen to staff feedback and make "adjustments" if there is evidence austerity is "too much"
Also recommends longer term view of NHS finances and pooling of budgets with social care
The government's former patient safety adviser, Don Berwick, has said the level of funding for the NHS is "risky" and should be viewed as an "ongoing experiment".
He said the government and national NHS leaders should continually monitor the situation, including by listening to staff feedback, to ensure the service is not undermined by "too much austerity".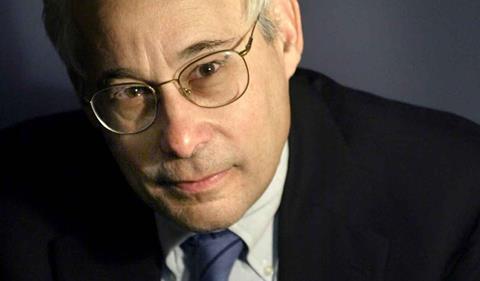 Professor Berwick, who previously led the US federal agency responsible for overseeing Medicare and Medicaid, was tasked by the prime minister in 2013 with reviewing patient safety in the NHS.
In an exclusive interview with HSJ, he questioned whether the NHS could be funded at its current level – roughly 7 per cent of GDP – without standards slipping.
Professor Berwick said: "[People are] saying we're going to try to have a universal health system, free at the point of care, government funded, [with] ever increasing excellence with the Five Year Forward View as the template, for about 7 per cent of GDP?
"That's way out on the edge compared with any other Western, developed democracy I know that has a capable, high technology system.
"I think it would be wise for the country, if you're going to try that, to treat it as an ongoing experiment and to notice, continually, whether things are going in the direction you want. Is this frankly too much austerity for that kind of system?
"The austerity levels are risky and the responsible thing to do… is to monitor the effect of that risk."
Professor Berwick said "adjustments" might be necessary if funding was inadequate, and NHS leaders would "know from the staff" whether this was the case.
"They're your best friends… you need to listen and they'll tell you, if they can trust you, what's wrong, what's right, what's enough, what's too much."
He said upfront investment would be required to get new care models up and running, and NHS leaders needed to "lengthen time horizons" to make the case that "we may pay now but we'll save later".
"You don't want to buy stock in a company that's always thinking about next month's bottom line. How about three years from now, a longer term view?
"That's one of the challenges of leadership here, to make sure you've got enough to invest in a better future."
On social care, he recommended integrating services "more thoroughly with the clinical care system" to create a "common pool resource".
"I'm a fan of pooled resources with intelligent leadership who feel responsible for the care of the population," he said.
"When you do that kind of holistic thinking… it gives you much more flexibility."
Exclusive: Don Berwick warns current level of NHS funding is 'risky'
1

Currently reading

Exclusive: Don Berwick warns current level of NHS funding is 'risky'

2