NHS England's moratorium on commissioning new specialised services capacity helped drive demand and increase revenue, says new research
LaingBuisson report says moving away from block contracts could open up the mental health sector to more outsourcing
It expects NHS disinvestment to continue in line with reduced spending and cost pressures on mental health services
NHS England's moratorium on commissioning new specialised mental health services helped deliver new demand and a return to real terms growth for independent providers, according to new research.
Market analysts LaingBuisson's report, shared exclusively with HSJ, also says moving away from block contracts could help open up the mental health sector to more independent providers.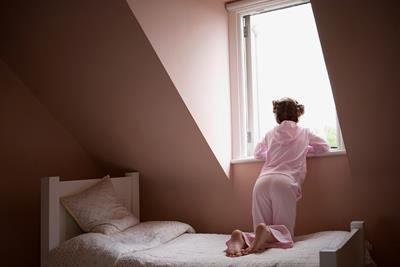 The analysis says independent providers of mental health beds are "enjoying robust demand" with growth back up to an average of 4 per cent a year in the last three years, although profitability has been affected by austerity measures since 2008.
NHS demand for private sector beds, which LaingBuisson estimates accounts for 87 per cent of independent mental health care providers' revenue, is subject to "ebb and flow" as NHS commissioners turn to private sector beds to meet capacity shortfalls.
The report says: "The demand 'tide' has been flowing in favour of independent mental health hospitals in the last few years essentially because of constraints on NHS in-house capacity as a result of an NHS England moratorium on commissioning of new capacity (for centrally commissioned specialised services)."
Another driver of demand is the "continuing reduction in NHS in-house capacity, either to make economies or because nursing and other staff shortages make it difficult to staff in-patient units adequately".
The authors say the move away from traditional block contracts for mental health service funding "will help to open the market further to independent providers".
They add: "The conclusion is that as long as independent providers are perceived to be offering value for money, there is no reason why they should not continue to increase their minority share of the mental health inpatient market through NHS outsourcing."
The report says NHS England had so far relied on "fairly unsophisticated" approaches to controlling costs. These included the moratorium on commissioning new capacity since April 2013 when it took over commissioning secure mental health services including for children and young people.
However, while the independent sector is currently benefiting from increased demand and revenue from the NHS, the report says this will not happen indefinitely.
It says: "The NHS England moratorium on new independent sector capacity will no doubt be lifted at some stage and this will trigger some hitherto suppressed expansion of independent sector capacity for specialised mental health hospital services. The likelihood is that NHS in-house capacity will continue to decline, but the trend could reverse.
"If this were to happen, and NHS referral sources continued as now to choose NHS in-house provision first, then other things being equal it would have a more than proportionately negative effect on independent sector occupancy, simply by virtue of NHS in-house capacity currently being more than double independent sector capacity."
It says that from 2010 to 2015, combined NHS in-house mental health and learning disability bed capacity fell by 23 per cent while the independent sector had seen bed growth of 8 per cent.
This "sustained NHS disinvestment" is expected to continue. "[The] reasons include limited NHS capital budgets and the NHS in-house focus on community based services for their own population, which discourages them from competing with the independent sector to offer specialised services with a non-local catchment area. In addition, NHS mental health trusts are not by their nature entrepreneurial or comfortable with exposing themselves to business risk," the report adds.
Outlining changes to demand and growth, the report says: "Following a halt to growth in 2011, when NHS commissioners put the brakes on outsourced mental health placements in response to the post-global credit crisis downturn in government spending, a quite healthy level of annual growth in aggregate independent mental health hospital revenue has been re-established in the last three years, hitting over 4 per cent in calendar 2013 and 2014 with a further 4 per cent growth projected for calendar 2015."
The report says there are 271 independent hospitals or units in the UK providing mental health services with 10,018 mental health beds.
The total mental health market in the UK including hospitals and NHS primary and community services was estimated to be worth £15.9bn in 2014-15. The independent sector's share was worth 8.5 per cent.
In the hospital sector alone, where the majority of independent sector activity occurs, LaingBuisson valued the market at £4.27bn, with the independent sector accounting for £1.26bn.