Trusts will be asked to accept a new 'voluntary' tariff for 2015-16 after the formal price setting process was thrown into uncertainty and delay by a provider revolt, Simon Stevens has proposed.
The NHS England chief executive suggested the move, of making a new offer to providers that would be agreed outside formal price setting rules, as a means to avoid the damage threatened by further delay. He warned it could take "many months" to follow the formal steps available to break the impasse on NHS pricing.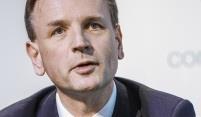 His intervention comes after NHS England and Monitor revealed in late January that their proposed 2015-16 tariff had received objections from providers accounting for three-quarters of all tariff funded services.
Under the Health Act 2012, this means the national bodies must either refer their proposals to the Competition and Markets Authority for review or consult again on revised prices. Either route would mean no new tariff being confirmed by 1 April, leaving commissioners either to roll over 2014-15 prices or come to local agreements.
Mr Stevens revealed the plan for a voluntary alternative scheme in an exclusive HSJ interview.
The proposal would be "a more attractive voluntary option that trusts could choose to take, effective 1 April", instead of waiting for formal processes that "potentially could run for many, many months", he said.
NHS England and Monitor have not reached a decision on the proposal, nor on the detail of it, but Mr Stevens said it would seek to "deal with some but not all of the issues that folks are worried about from the original 2015-16 proposals", and "hit a balance between dealing with the legitimate pressures that hospitals are facing while continuing to invest in mental health and primary care".
He said he was "recognising the pressures hospitals are under" but did not want to "do anything that produces cuts in mental health services, primary care [or] community services next year". Doing so would "just perpetuate the same cycle [of] underinvestment in those services producing inflows of patients needing emergency hospital care, [and] hospitals then struggling to keep up".
NHS England hopes it may be possible to work with Monitor – with which it has joint price setting responsibilities – to produce proposals on next steps by the end of this month.
Mr Stevens said his proposed arrangement would be voluntary for providers, but not for commissioners.
He accepted the tariff delay, which has caused substantial frustration for NHS organisations, was "not the situation that anybody would have chosen", and presented the voluntary alternative as "a pragmatic response".
However, Mr Stevens also pointed out that there may soon be a move away from payment by procedure tariffs. "Who knows, this may be the coming way of the world, in that I suspect there will be changes in the way the tariff construct is used in future.
"It's fairly likely that a new government of whatever complexion will make some changes to these arrangements.
"And, in any event, the tariff works well for the reimbursement of procedure based care but is probably not the right way of funding other broader aspects of what we're doing in the health service.
"Part of what we're going to see on the back of these [new care model] vanguard sites is changing [funding] flows away from paying for each click of the turnstile."
A novel aspect of the tariff plan Mr Stevens outlined was that, as part of the deal offered, trusts might be required to "participate in the broader sector wide efficiency work" currently being led by Lord Carter. Mr Stevens said of the Carter review project: "At the moment 22 trusts are signed up to sharing data on their costs so we get a granular look at where the efficiency opportunities are sitting… I would like to see the vast majority of trusts participating in that."
He said NHS organisations had to work better together - for example, to reduce agency nurse costs - and continued: "In 2015-16 the health service has to act together in a more coherent fashion on not just workforce but also infrastructure, meaning buildings, real estate, the property portfolio… [and] technology."
These are "big areas where if you just leave it to individual trust chief executives to try and figure out the answer you just put them in an impossible position".
He added: "We've lost, or we need to create should I say, the ability for the health service to overcome this collective action problem."
Mr Stevens said Lord Carter's work so far had found "there are many more efficiency opportunities" for the NHS to act on than previously estimated. Examples of potential gains, he said, included better nurse rostering and "the twofold difference in length of stay that still exists for older people in London hospitals".
Simon Stevens urged the NHS to reduce elective waiting lists in coming weeks.
He said in the interview with HSJ that funding earmarked for electives, announced last spring, remained unspent despite sustained efforts by national leaders to increase activity since the summer.
The health secretary Jeremy Hunt identified it as a priority in the summer, when he said elective waiting targets should be met by the end of the year, which was not achieved.
Since then NHS England, Monitor and the NHS Trust Development Authority have repeatedly pressed clinical commissioning groups and provider trusts to agree increased activity, including urging them to contract independent sector providers where needed.
Mr Stevens told HSJ: "There are patients who need treatment, there is funding available, and that's why the TDA and Monitor are working intensively with their trusts to make sure the money does get spent appropriately over the next two months."
Mr Stevens said the failure to treat as many elective patients as required, or as organisations' plans had suggested could be achieved, had "shown is we've got to do better at our demand and capacity planning between CCGs and providers".
He said funding had been available but "blockages" had delayed treatments, in relation both to elective waits and cancer diagnostic tests.
Capacity planning was "a must get right thing now", he said. Mr Stevens said the amount of the £250 remaining was "different in different places, and TDA and Monitor are now working directly with their trusts to ensure that it gets spent".
Exclusive: Stevens moves to sidestep pricing rules after provider revolt
1

Currently reading

Exclusive: Stevens moves to sidestep pricing rules after provider revolt

2

3

4

5

6