NHS Improvement says trusts' capital spending expectations are £1bn more than the resources available
Trusts asked to defer non-urgent spending to 2017-18
Concerns over some organisations, whose chief executive and chair have been asked to review their forecasts
NHS trusts have been told their capital spending plans for 2016-17 are still unaffordable and asked to defer non-urgent spending to next year, HSJ has learned.
In an email to providers sent this morning, NHS Improvement said trusts' spending expectations were still £1bn more than the resources available, and questioned the accuracy of some trust forecasts.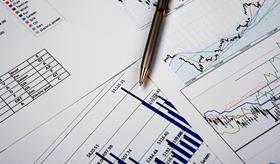 These providers received a letter from the regulator last week, but NHS Improvement said concerns remain over a cohort of organisations, whose chief executive and chair have been asked to review their forecasts.
Meanwhile, every trust finance director has been told to "personally check" its latest forecast and confirm the numbers to NHS Improvement by 10am on 25 January.
The email comes after the Department of Health's capital budget was frozen at £4.8bn this year, and then further reduced by £1.2bn in order to prop up revenue budgets.
Meanwhile, recent statistics have suggested a huge increase in backlogged maintenance problems at trusts, as capital investment has fallen.
Capital spending refers to investment in physical assets such as buildings or equipment, while revenue budgets are used for day to day spending such as staff wages.
As previously reported, the capital budget for NHS trusts this year is £2.7bn, however trusts were forecasting expenditure of more than £4bn. This was challenged by NHS Improvement in September, and the forecast has since reduced to £3.7bn.
Today's email, which NHS Improvement shared with HSJ, says: "Based on the previous forecast, there is pressure on the overall capital budget and we would appreciate that any non-urgent capital spend is deferred into 2017-18 in a planned and managed way…
"It is worth emphasising here that the vast majority of providers have credible plans and forecasts.
"However, there are a number where this is not the case and we wrote to a number of providers last week who planned to spend more than 50 per cent and more than 80 per cent of their capital programme in the last three months of the financial year, to ask that they review their forecast and submit an accurate update.
"Despite this request we remain concerned with the accuracy of the latest forecast and as such a cohort of provider chief executives and chairs have been written to today to ask them to personally review this position."
The regulator said it has been "very clear" that the DH will not approve any new financing for capital schemes in 2016-17, and warned that spending that requires a financing agreement with the department but goes ahead without this could be "ultra vires".
The email added: "Where your organisation is still planning to spend more than 50 per cent of spend in the last three months of the year, your chief executive has been contacted and you will also be asked to provide details of the capital schemes and how the spend will be financed, with particular reference to agreed loans."