Dozens of providers have become reliant on "working capital" loans to ensure staff and invoices are paid
Email seen by HSJ outlines further controls on these payments
NHS trusts will not be guaranteed bailout support even when suppliers have put an account "on stop"
The Department of Health has warned NHS trusts they could be refused cash bailouts even when suppliers are refusing to deal with them due to late payments.
Dozens of providers with large financial deficits have become reliant on "working capital" loans to ensure staff and invoices are paid. An email by NHS Improvement, seen by HSJ, has outlined further controls on these payments.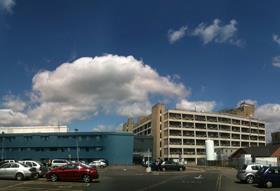 It comes as trusts are increasingly reporting cash flow issues, such as West Hertfordshire Hospitals Trust, which paid just 12 per cent of its invoices within 30 days during October, against the target of 95 per cent under the better payment practice code.
The latest email was sent to trusts by NHS Improvement to outline the new requirements set by the DH. It stressed that "funding to redress routine working capital positions will only be provided by the DH in exceptional circumstances".
It said trusts will need to list their creditor balances over 30, 60 and 90 days; and provide "details of any suppliers chasing payment, accounts being put on stop, late interest payment charges [and the] impact on the trust operationally".
Details of any "key charges with critical non-NHS suppliers who are threatening stop" should also be provided, as well as performance against payment standards.
But the email adds: "Trusts to note even if these details are proved this is not a guarantee of funding."
It follows a similar email to trusts last month, which said there would be greater "challenge and scrutiny" of bailout payments from the Treasury.
It is highly unlikely that a hospital would ever be allowed to run out of cash if it meant staff could not be paid on time, or if it would cause a significant impact on operations. But there is likely to be less concern about suppliers not being paid on time.
Payments made to trusts from the sustainability and transformation fund for quarter two were delayed by a week due to the Treasury-led assurance process, which led to some trusts applying for working capital support.
A DH spokesman said the new controls are to encourage trusts to be less reliant on bailouts and are "categorically" not due to a cashflow problem at the department.
NHS Improvement did not wish to comment.
West Hertfordshire Hospitals said in a statement: "Our cash is low which is to be expected. We are currently spending more than we are bringing in which is why we have asked to borrow to address the cash shortfall."