CCGs told to stop paying trusts for full year's activity in 10 instalments
Trusts say switch to 12 smaller instalments is causing cash flow problems
NHS England says CCGs should abide by Treasury principles
Trusts are facing increasing cash flow pressures after NHS England instructed local commissioners to stop making advance payments on block contracts, HSJ can reveal.
Clinical commissioning groups in the North have received a directive from NHS England to pay block contracts via 12 monthly payments, after some had entered local agreements to pay trusts in 10 instalments.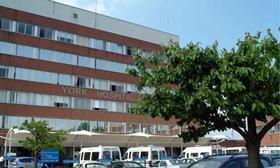 Using 10 instalments means providers receive all their 2017-18 revenue by January, and ensures trusts are not short of cash if their cost improvement plans do not yield savings in the first part of the year.
However, HSJ understands some trusts, particularly those behind their financial plans at the end of the first quarter of the year, will be seeking distress funding over the next few months to cope with having less cash.
One senior source told HSJ: "Most trusts are struggling financially and are in some level of deficit.
"Based on that switch in profile, trusts in this area are likely to be needing cash support by the autumn. We certainly will."
York Teaching Hospitals Foundation Trust, Harrogate and District FT and Northern Lincolnshire and Goole FT confirmed their cash flow was coming under pressure due to moving to 12 instalments. They will be seeking talks with NHS Improvement and the Department of Health to ensure they have enough working capital.
However, it is likely other trusts will be affected because 10 instalment payments were agreed between some commissioners and providers, in part, to support acute trusts while financial plans and cost improvement programmes had time to deliver.
HSJ has learned some trusts are extending creditor terms well beyond the 30 day standard to bolster their cash positions.
In addition, others are considering cutting capital expenditure programmes to ensure they have enough money in the bank.
The three trusts that confirmed they were affected by the switch were behind their financial plans for quarter one. York and NLAG are also in two of the 14 areas in the capped expenditure process.
York reported a £9.8m deficit against a planned shortfall of £5.1m. NLAG, which is in quality and financial special measures, reported a £10.5m deficit for quarter one, £6.5m worse than planned. Harrogate reported a year to date deficit of £2.2m, £2.1m behind plan.
A spokeswoman for York said: "As is the case in other areas, we have a locally agreed arrangement with our three main CCGs whereby we receive payments in 10 instalments throughout the year, rather than 12.
"We are aware of the NHS England directive and of the discussions taking place, and we are hoping for a pragmatic solution at a time when our cash position is under significant pressure."
Harrogate confirmed it had been receiving payments in 10 instalments. A spokesman said: "The switch back will mean we relook at managing cashflow including usual financial controls, further dialogue with NHS Improvement and some distress funding discussion."
NLAG confirmed the switch would have "an adverse impact in year" but it was not expecting it to cause any material disruption to services. "We will work with the NHSI and DH teams to ensure that sufficient working capital is still available for normal operations – this has worked well previously," a spokeswoman said.
A spokesman for NHS England North said: "Money allocated to CCGs is driven by the principles set out by HM Treasury, which includes payments in any given month being in respect of operational payment requirements to service providers in that month and not being made on an advance basis.
"CCGs are fully expected to abide by these principles and NHS England in Yorkshire and the Humber has consistently advised them of this."