Trusts losing "significant amounts" of elective care income due to winter pressures
Regulator urged to review rules around agency staff
Warning about "distortive impact" of £1.8bn STF
NHS trusts have warned regulators they are losing "significant amounts" of elective care income due to winter pressures, and say an adjustment to financial flows between providers and commissioners should be considered.
They also call for NHS Improvement to "review the operation of its agency rules for the rest of the winter period" as trusts have had to rely on a larger proportion of temporary staff than expected.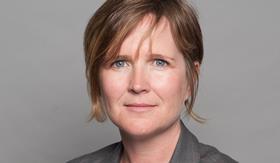 The warning from NHS Providers, which represents trust leaders, comes in a letter to NHSI chief executive Ian Dalton, which has been shared with HSJ.
Earlier this month, national leaders ordered a deferral of all non-urgent elective care until the end of January, as hospitals have struggled to cope with a surge in demand.
The letter, sent on Wednesday, said: "As you know, the NHS front line is currently experiencing unprecedented pressures, which means many trusts are likely to incur higher, emergency care related, spending than expected and, following the recent (elective care) recommendation, are likely to lose significant amounts of elective income."
It welcomed measures already introduced to support providers, including the suspension of fines for mixed sex ward breaches and a pause on inspections by the Care Quality Commission, but added: "Given the requirement to reduce the provider sector deficit, how stretching most control totals are and the unprecedented pressures now being experienced, trusts tell us they think further actions are needed."
Trusts, which originally planned a combined deficit of around £500m for 2017-18, are currently in the process of submitting their third quarter financial performance figures to NHSI. Last year there was a deterioration of £300m following the winter period.
The letter, from deputy chief executive Saffron Cordery, said there is a "strong rationale" to consider an adjustment to financial flows between providers and commissioners and suggests this could be done by reimbursing the full cost of additional emergency activity, pausing readmissions penalties or through year end reconciliations.
It also called for NHSI's rules on agency pay caps and a spending ceiling for the rest of the winter period to be reviewed as the internal override mechanism "results in a lot of reporting and bureaucracy".
The letter said the impact on financial and operational performance measures will also result in fewer trusts accessing sustainability and transformation fund incentive payments, which would mean the £1.8bn fund being distributed "amongst a much smaller pool of providers".
It added: "Your team will be aware that there was significant disquiet among many providers about the distortive impact of the allocation of unearned STF last year.
"This distortive impact looks like it could be much worse this year, on current plans. It's worth noting that some of the trusts most at risk here are those who have tried to do the right thing for their local systems and the wider service – for example by taking more patients on ambulance divert…
"We feel there is a strong rationale to quickly look at how the STF operates in quarter four to ensure this reflects the likely performance reality on the ground."
Julie Wood, chief executive of NHS Clinical Commissioners, said: "There is no doubt that the NHS is under intense pressure at the moment and that commissioners and providers need to work together within their local health systems, as never before, to both find ways of managing through the pressure but also to manage the financial consequences of that on individual organisations – both CCGs and providers.
"However what isn't helpful is any intervention that appears to potentially pitch one part of the system against the other. Many health systems have gone beyond the old world of using 'robbing Peter to pay Paul' and vice versa tactics, and anything that takes us back towards that, risks us not focusing on the right conversations and outcomes we all want and need for our patients."