Providers had planned £4.3bn worth of capital projects in 2017-18 but many have had to curtail them
Barts Health Trust says rejected cash bid will lead to "significantly higher" risks around fire safety and IT systems
NHS Providers says cumulative impact of DHSC's capital to revenue transfers is "coming home to roost"
NHS trusts have been forced to rein in plans for "essential" maintenance and infrastructure projects – leading to "significantly higher" fire risks and IT system vulnerability.
Providers had planned £4.3bn worth of capital projects in 2017-18 but many have had to curtail them after £1bn was removed from the national investment budget to prop up day to day spending.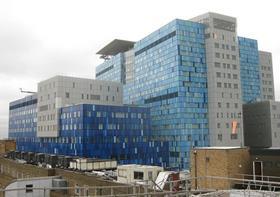 Many trusts in deficit are reliant on cash support from the Department of Health and Social Care to support their capital programmes. These include Barts Health Trust, which required a loan of £29m to fulfil its plans for the year.
However, it reported in its board papers this month: "The trust received notification from NHS Improvement [in mid-January] that the DHSC will not be approving any new funds.
"This news will mean that the risk profile the trust is carrying will become significantly higher (basic medical equipment replacement risks, estates infrastructure and fire risks, and ICT resilience risks).
"The trust's capital programme was already based on only essential items and the trust has reforecast the programme limiting it to what is achievable in the remaining two months."
Barts was one of the trusts worst affected by the WannaCry cyberattack last year.
The trust submitted a revised request to the DHSC for £12m, which has been approved since the board meeting. In a statement, the trust said this would fund the "most pressing priorities".
Saffron Cordery, policy and strategy director at NHS Providers, said these problems have been common across the sector. She said: "We are absolutely seeing some issues with trusts struggling to access capital funding for emergency maintenance work.
"There's a growing backlog that has become more and more pressing and trusts need instant investment.
"NHS Improvement and the DHSC are trying to keep within the spending limit and that's where the cumulative impact of the capital to revenue transfers comes home to roost. There is a consequence to this and trusts absolutely need the money to address these pressing risks."
The DHSC did not respond to HSJ's request for comment.
Data published by NHS Digital shows the backlog of "high risk" maintenance issues at trusts has been rising in recent years, growing to £950m in 2016-17.
After the third quarter of 2017-18, trusts had reduced their spending forecasts to £3.4bn, from the original plan of £4.3bn. This is still £100m above the limit for the sector, even after taking account of additional cash announced in the Budget.
A Barts spokeswoman said: "The trust has been facing capital constraints for some time. We have undertaken a detailed prioritisation exercise and have managed to secure DHSC funding for the most pressing priorities that cannot wait until the next financial year."
She said this would include the installation of two new MRI scanners and updating IT equipment. The trust also receives funds from its charity but this is allocated through a separate capital programme.
Foundation trusts in surplus have greater control over their capital spending as they can draw on cash reserves built up in previous years.
Source
Trust board papers; information provided to HSJ