The former director general for finance and the NHS at the Department of Health has joined a leading health policy communications consultancy.
Richard Douglas, whose financial expertise and knowledge were well regarded at senior levels in the NHS and in Whitehall, left the DH last May.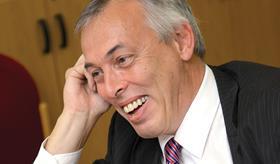 He is joining Incisive Health as a senior counsel this month.
Incisive Health said in a statement: "With the NHS on course to post the largest ever deficit in its history – and with the government's health policy now focused more directly on financial management than at any time in the last decade – Richard Douglas will add invaluable experience and expertise to the advice offered by Incisive Health's 20 strong team of consultants."
Mr Douglas said: "Since leaving the Department of Health, I have had all kinds of offers to work with many excellent organisations. However, it is the premium Incisive Health places on really understanding how the NHS works which sets it apart and makes it the perfect fit for me… I am very happy to be joining them."
Incisive Health founding partner Bill Morgan, who was a special adviser to Andrew Lansley during his time as health secretary, said: "Richard Douglas is unique. There is no one with a better idea of how the NHS will face up to its financial challenge than Richard, and there is no one who better understands the interplay between politics, policy and the NHS than him. He is the best person to help our team chart the future of the NHS and advise our clients on how they can play their part in it."