High Court rejects judicial review brought by the ABPI
New threshold means NHS must not by default fund all cost effective treatments, for the first time
NHS England criticises "ABPI's flawed legal manoeuvres"
The High Court has thrown out a legal challenge by the drugs industry to a controversial affordability test on the introduction of new treatments.
The National Institute of Health and Care Excellence decided in March to apply new restrictions on medicines that would be very expensive to the NHS, following pressure particularly from NHS England because of rapidly rising costs.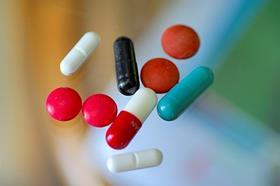 The Association of the British Pharmaceutical Industry applied for a judicial review of this decision, and of an associated change to National Institute for Health and Care Excellence appraisals, in June. The High Court today rejected the application.
The most significant rule change was the introduction of a "budget impact threshold", meaning NICE no longer requires the NHS to start funding all medicines and other treatments that it deems to be cost effective within three months of the approval decision.
Instead, if the medicine meets the new threshold – that it would cost the NHS £20m in any of its first three years – then special arrangements kick in. These require NHS England and the manufacturer to enter price negotiations. If they cannot agree on a price, NICE will decide when the drug is introduced, taking advice from NHS England – likely meaning a significant delay. NICE estimated that one in five treatments will reach the £20m threshold.
The change represents a significant break from medicines access policy since NICE's creation in 1999, and was opposed by some patient groups and charities as well as the pharma industry.
The judge's decision notice said it would be "absurd" if NICE had to approve medicines "even if [it] knew that the relevant health bodies would not have the money to fund" them within the time required. It said it was within the law governing NICE that it could decide to delay implementation based on available "resources", including funding.
It also said the consultation on the decision was not "deficient", as the ABPI had argued.
The judge criticised the ABPI for not beginning its claim for legal action until 7 June, more than two months after NICE's decision. The Financial Times previously reported that not all ABPI board members initially supported a judicial review.
The judicial review also challenged a change to NICE's appraisal of highly specialised technologies, made at the same time as the new threshold. This introduced a cost effectiveness threshold for the first time to these treatments for very rare diseases. This challenge was also rejected.
An NHS England spokesman said: "In this ruling the High Court has rejected ABPI's flawed legal manoeuvres, which the judge said would 'produce an absurd result'.
"Rather than attempting to further frustrate NICE and the NHS's work to ensure patients and taxpayers get maximum value out of the £15bn being spent on drugs, it now makes sense to work together towards that shared goal."
An ABPI spokesman said: "We are disappointed that the judicial review application has been turned down. It's now appropriate for us to take time to reflect on the judgement with our members and decide next steps."