New social care funding must deliver benefits for the NHS delayed transfers
No formal NHS influence over spending in 17/18
Government to publish green paper on future of social care
NHS organisations should be vocal in demanding that the extra £1bn committed to social care next year is used to reduce delayed transfers of care, according to a senior NHS source.
Chancellor Philip Hammond's budget included a commitment to inject £2bn into adult social care spending over the next three years, with £1bn available in 2017-18.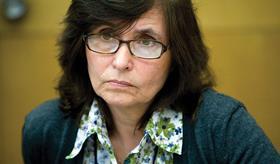 HSJ understands NHS organisations will have no formal influence over how the new social care funding is spent in the next financial year, but that a "tight accountability framework" will be introduced in 2018-19
This led a very senior NHS source to tell HSJ that hositals needed to be "quite lippy" about what was required to deliver reduced DTOCs, adding the funds were enough to "free up 2,000 to 3,000 beds".
It was crucial the money had an impact as the cash boost for socal care created "a credibility issue" for the NHS, they claimed. The service needed to improve performance by this autumn or the government would simply say 'we have given money to social care why are you still under performing' and could shy away from any further investment in 2017's second budget in November.
A very senior government source told HSJ that it had decided against introduding too many controls on how the £1bn was spent next year because any "complexity" could discourage local authorities from commissioning extra care packages at the speed required. They added that from 2018-19 the government would seek "a much tougher accountability framework which will look at the quality of social care services and its interaction with NHS." It could also "include penalties for those councils who do a bad job of social care commissioning."
Discussions are believed to have centred on how to ensure councils invest in best practice processes and that the funding is used alongside improved transparency and commissioning of services by councils.This has included discussions around involving the Care Quality Commission in assuring local government commissioning of services that would deliver the most benefit to hospital patient discharge.
Documents published by the Treasury, as the chancellor addressed the House of Commons, made clear ministers expect the new funding to deliver for the NHS.
It said: "Building on the approach to the better care fund, councils will need to work with their NHS colleagues to consider how the funding can be best spent, and to ensure that best practice is implemented more consistently across the country."
It made clear the funding would come with "targeted measures to help ensure that those areas facing the greatest challenges make rapid improvement, particularly in reducing delayed transfers of care between NHS and social care services."
The chancellor announced plans to publish a green paper on the future of social care later this year although he emphasised the government would not be "exhuming Labour's hated death tax."
Lord Porter, chairman of the Local Government Association, said: "Councils must have full flexibility over how they use this funding to ensure it helps people live independently in their communities and surrounded by their families and friends and to provide support to older people and those with mental health conditions, learning and physical disabilities. Adult social care is vital in its own right, as well as easing the pressure on the NHS. Councils want to give people the best possible chance of staying out of hospital and to get them home quickly if a hospital stay is necessary.
"With local government facing an overall funding gap of £5.8 billion by 2020, all councils will need to make continued cutbacks to local services, including social care, over the next few years. As helpful as today's announcement is, short-term pressures remain and the challenge of finding a long-term solution to the social care crisis is far from over."
President of the Royal College of Physicians Professor Jane Dacre said the increased funding would help "ease some of the issues we currently face, but we know that the NHS and social care are inextricably intertwined – with current NHS performance being significantly affected by the record number of patients stuck in hospital."
Spring Budget: What it means for STPs, social care, A&E and devolution
1

2

Currently reading

Hospitals must be 'lippy' over use of increased social care funding

3

4

5