Prices paid by trusts for 100 items to be published
Spending data on all acute trust procurement to be submitted by next Wednesday
Acute trusts will have to publish the prices they pay for 100 commonly-used items, as part of a push on procurement efficiency, the health secretary has said.
Hospitals have been given until Wednesday to submit data on all their procurement spending so that Lord Carter can draw up an index of prices for 100 comparable products.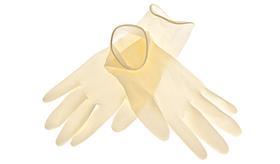 The letter sent to finance directors this week said the numbers would be used to draw up a "procurement price index" for the items.
Pre-empting the final draft of the Carter review into NHS efficiency, expected next month, Jeremy Hunt last night announced that from April trusts will be "required to publish their receipts on a monthly basis for the top 100 items bought by the NHS such as bandages, needles and rubber gloves".
One senior figure in NHS procurement told HSJ the government must be careful to avoid the simplifications in previous work on procurement, which compared headline prices of items without taking into account end-of-year rebates and other complicating factors.
He said there had been dismay in the procurement community over the lack of sophistication in the Atlas of Variation for procurement, a Department of Health piece of work on procurement released in 2014, and that the procurement community was expecting to be "beaten up" again.
He suggested the 100 items measure was a compromise because the existing procurement data was so poor it could not form a decent basis of comparison between trusts.
The credibility of the efficiency metrics developed by Lord Carter has already been damaged by concerns about the usefulness of using historic reference cost data, which has been widely criticised.
Mr Hunt also announced an investment of £12m in "electronic procurement systems" at six trusts that he estimated will "help deliver up to £800m in efficiency savings".
The six "demonstrator sites" will be in Derby, Salisbury, North Tees, Cornwall, Plymouth and Leeds, and the system will see every product given a barcode.
Procurement professionals have told HSJ some suppliers will give identical items different barcodes in different trusts so they cannot be easily compared in price.
The government has committed to rolling out the system to every hospital in England by 2020-21.
One hospital finance director told HSJ there were not enough experienced procurement managers in the NHS to go round.