Cambridge University Hospitals pulls out of flagship pathology project it was hosting
Trust faces £5m bill to extricate itself from The Pathology Partnership
Cambridge says partnership lost £15m last year, costing trust £3.7m
Partnership insists it will "evolve"
A flagship NHS joint venture has been left reeling after the host trust revealed it was quitting the financially troubled partnership, which racked up a £15m deficit last year.
Cambridge University Hospitals Foundation Trust said it was pulling out of the six trust venture, The Pathology Partnership, stating it was not "the most cost effective way" to deliver its pathology services.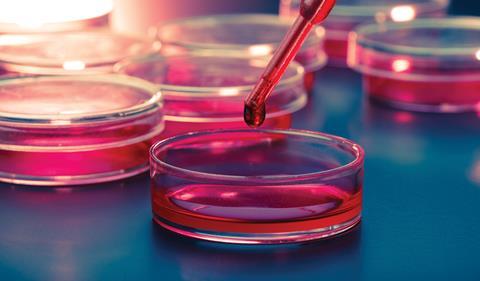 A trust spokesman told HSJ that the partnership posted a £15m deficit in 2015-16 – nearly three times the £4.5m loss in the previous year. The spokesman said this had cost Cambridge £3.74m.
The trust faces a £5m bill to cover the costs of extricating itself from partnership, which was launched just two years ago, he added.
The partnership's 800 staff are all contracted to the teaching trust, which also hosts one of the network's two main "hub" laboratories, meaning its departure removes a cornerstone of the project.
The development comes a few days after HSJ revealed NHS Improvement hopes to drive significant savings by consolidating pathology services as part of a three pronged plan to bear down on provider deficits.
The drive to consolidate pathology services was first called for by Lord Carter's review of pathology service 15 years ago, but many trusts still retain their own standalone labs. Cambridge will now re-join this group and use its state of the art facility to serve the trust and GPs in its catchment area.
A trust statement added: "The withdrawal process will take 12 months and is not expected to be complete until July 2017. As host, CUH will be liaising closely with the partner trusts to ensure that the transition is as smooth as possible with the minimum of disruption."
The other trusts in the partnership are Ipswich Hospital Trust, which hosts the other hub laboratory; East and North Hertfordshire; Hinchingbrooke Health Care trusts; and Colchester Hospital University and West Suffolk foundation trusts. All four have satellite laboratories.
The Pathology Partnership's executive chair, Tim Morris, circulated an announcement to NHS managers that said the model "now needs to evolve".
The statement, seen by HSJ, said: "Since [The Pathology Partnership] was established it has remained in a fragile financial position and the costs of providing pathology services are continuing to grow.
"The day to day work of staff working in pathology services will not change, however there will likely be a change to the hosting of contracts for staff that are contracted to CUH as hosts but based across our partner trusts.
"We will share more information, including further clarity on our future direction, as soon as possible. In the meantime, should you have any queries, please speak to your line manager or hub/satellite manager.
"CUH will be working with staff and union representatives to ensure those affected are supported appropriately during the transition, and regular staff briefings will be taking place over the coming weeks. These will outline the process and timeline for you as much as possible and are opportunities for you to ask questions and discuss any concerns."