Labour will not roll back the entire Health and Social Care Act if it forms the next government, the shadow health secretary has told HSJ.
The party's manifesto commits to "reverse privatisation of our NHS and return our health service into expert public control". It adds: "Labour will repeal the Health and Social Care Act that puts profits before patients, and make the NHS the preferred provider."
Jon Ashworth said the 2012 act would not be repealed in its entirety and the focus would be on removing the section 75 regulations that encourage clinical commissioning groups to tender health care services.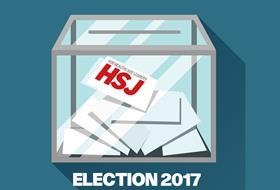 Suppliers of non-healthcare services to the NHS would carry on as normal, he said. "We are still going to have opticians and pharmacists, there has always been a private element of health provision in this country," he added.
Sir Robert Naylor's review of NHS estates has featured heavily in the healthcare debates during the election campaign.
Mr Ashworth said he agreed with its recommendations to increase NHS capital spending, but was unhappy with proposals that trusts might be penalised for not disposing of assets.
The Labour candidate for Leicester South said: "We outlined £10bn for capital investment based on recommendations that Naylor made. We said that should come from our big capital investment plan that we have got to invest in crumbling hospitals and IT."
However, he said the "approach with trusts being told they are not going to get any capital investment unless they enter into selling off land and assets doesn't seem very fair".
Mr Ashworth added: "I am not against the NHS getting rid of surplus land and assets, what I am uncomfortable with is forcing NHS trusts to do that if that's not in their best interests and it's letting the government off the hook because the reason we have a maintenance backlog is because the government has allowed the budgets to be regraded to plug the gaps in hospital finances."