If more capital is allocated, as planned, in coming years, it will be spread across STPs
STP ratings are "a reflection of 10, 20 or 30 years of history"
Ratings process "robust", NHS director says
Poorly rated STPs need to "make joined up decisions across organisations"
STPs rated in the bottom two categories today are still in need of, and in contention for, additional capital funding in coming years, Matthew Swindells has said.
This week £325m was allocated to schemes at sustainability and transformation partnerships which were all rated "outstanding" and "advanced".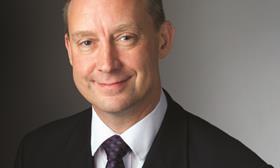 Mr Swindells, NHS England's director of operations and information, said they had been selected because they wanted schemes that were ready to get "up and running and [the] most advanced".
It also illustrated that there would be backing for strong collective leadership, he said. "There's no success for individual organisations that isn't a success for their population."
However, he said: "The £325m is not the description of all the capital the NHS needs in order to move forward."
The government has committed to a £10bn capital programme but has not said how much will be public funding, as opposed to raised from land sales or private sources. An announcement is expected at the autumn budget.
Mr Swindells said NHS England was in "no way suggesting" STPs rated in the lower categories "don't need capital". "We will be trying to get [them] capital later in the year," he said.
Mr Swindells said the NHS was "in desperate need of capital" including these areas.
Judgement
He said many STP leaders and teams had less than a year of work in earnest, as much of 2016 was taken up developing a plan, so today's ratings were a "benchmark" to start from and "not a judgement of the teams, more a reflection of 10, 20 or 30 years of history". There were some "really good leaders" who have "still got a fight to get it right", Mr Swindells said.
He said much of the rating was based on existing statistics, but NHS England had to make a "judgement as to how [they] worked as a system". "If they think they've been harshly judged, then prove us wrong," he said.
Some STP leaders have been unaware they were being judged for a "scorecard" until recent days, and said it was developed at very late notice.
Mr Swindells said: "They have not been put together in the last few weeks. It's taken up a whole of a lot of my life. It's been a robust process but the leadership element is a judgement."
Whole system message
Asked about what the message was for STPs rated poorly, Mr Swindells said: "The clear message is that the challenges the NHS faces need to be addressed at a system level.
"It requires every organisation, be it a CCG or a hospital or community services, [to] make joined up decisions across organisations."
Mr Swindells said STPs had "come a hell of a long way" since they started work 18 months ago. "There are no systems that aren't working more in partnership than they were a year ago," he added.
He said there were still some areas working "in silos and not yet joined up". In these the problem was often either "organisations who have been very successful in their silo" and had not realised their future depended on system working, or struggling organisations whose leaders found it difficult to look up from their immediate challenges.
Revealed: First ratings of all 44 STPs
1

2

Currently reading

Lagging STPs are still in line for capital funds, says Swindells

3