Former health secretary Lord Lansley has warned the NHS will not be able to transform care using its current resources and told Parliament the proportion of GDP spent on the NHS cannot keep falling.
In a statement to the Lords on Monday, Lord Lansley said: "We need more innovation, preventative healthcare and digitalisation of healthcare, but frankly we also need the resources to transform community services, social care and the NHS. We will not be able to do that in the short run with the resources currently available."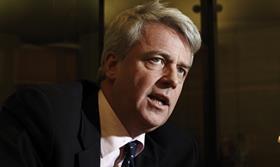 Lord Lansley, then Mr Lansley, was health secretary under the coalition government between 2010 and September 2012, then leader of the Commons until 2014. He stood down as an MP in 2015 and was made a Conservative peer later that year.
A report by the Health Foundation, Nuffield Trust and King's Fund, published in February, projected that public spending on health as a proportion of GDP will fall to 6.7 per cent by 2020-21.
Lord Lansley warned that the NHS will not be sustainable if government spending as a proportion of GDP continues to fall.
He said: "In a world where we can commit ourselves to 2 per cent of GDP going to defence and 0.7 per cent to international development aid, I am sure we could make a similar commitment of 7 per cent or something of that order to the NHS, as a floor for its future funding.
"That would be consistent with what was realistically included in the Five Year Forward View by the NHS for its own resources."
Lord Hunt, Labour's health spokesman in the Lords, told HSJ: "It shows just how serious the funding crisis in the NHS has got when the architect of the 2012 Health and Social Care Act himself acknowledges that there simply isn't the money to meet demographic and population pressures."
Lord Lansley's comments came a few days after NHS Improvement reported that the NHS provider sector ended 2015-16 with a deficit of £2.45bn.
They also followed life sciences minister George Freeman tweeting at the weekend: "We need a big public debate about the balance public/charitable/personal funding of health and care."
The Department of Health was approached for comment.