Hertfordshire and west Essex STP reveals a £93m gap in meeting combined control totals for 2017-18 and 2019-20
£101m social care funding gap for the region is unresolved
Two trusts require a minimum of £324m investment to remedy "extremely poor" infrastructure
NHS organisations in Hertfordshire and Essex are unable to "accept" their control totals for the next two financial years, according to a sustainability and transformation plan leaked to HSJ.
The Hertfordshire and west Essex STP reveals that the area is currently facing £42m and £51m gaps between the "aggregate control totals" and "aggregate of plans" in 2017-18 and 2018-19 respectively.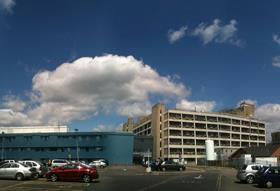 The plan also says there is "significant uncertainty about the ability to maintain the planned year-end financial position for 2016-17", which it says puts at risk the ability for the STP to succeed.
The plan does not make clear which organisations are not in "a position" to accept their control totals, but the three acute trusts in the area – The Princess Alexandra Hospital, East and North Hertfordshire, and West Hertfordshire Hospitals – have a history of significant financial problems. All were running deficits in quarter two of this financial year. Hertfordshire Community Trust and Hertfordshire Partnership University Foundation Trust, also part of the STP footprint, were both around break-even.
The STP said it should be able to return the health economy to financial balance by 2020-21 by saving "at least £452m". However, the plans still left "a total system gap of £101m which is attributable directly to social care". The document said the scale of the social care deficit may result in "reductions of service" and warned that continuation of "demand mitigation strategies" would "prove difficult to maintain".
One source involved in the STP process told HSJ the project had become an "unedifying mess". They said the first version of the plan, submitted in June, was described as a "car crash" by national bodies and the second submission was also "panned".
The STP is carrying out "further work" to help close the control total funding gap. It warned that it may have to "defer" planned investments, which may prevent it meeting some "national requirements". The plan also warned that the infrastructure at West Hertfordshire is "extremely poor" and "critical safety and business continuity risks [include] power, water safety, asbestos removal, water ingress".
The trust requires £178m for capital investment, of which £103m is for critical backlog maintenance, loan repayments and to address urgent capacity and compliance needs. The trust is also planning a significant modernisation programme at two of its sites, which local commissioners estimate will cost at least £646m. This figure does not appear to be reflected in the STP document, which says the capital investment required for the project will be confirmed by March and "additional opportunities to identify additional capital may be explored".
The Princess Alexandra has asked for £146m to create a "functioning hospital" in the short term. However, the plan says this would only make the site viable for the next 10 years and a longer term solution such as a new building would also need to be pursued concurrently. This spending is included in the financial bridge but its contingency buffer is very low compared to the norm, so actual costs could rise to £175m.
The plan also reveals:
An "agreement in principle" has been reached for West Hertfordshire Hospitals to "formally" be part of the Royal Free London Foundation Trust hospital group by April 2018.
Greater partnership working between East and North Hertfordshire and The Princess Alexandra, with the trusts looking to create "pan-provider" pathways across vascular surgery, paediatric urology, specialist cancer surgery and others, as well as integrating back office support services.
Collaborative commissioning between the three CCGs on the patch, with the aim for each to save 20 per cent by 2021. They will set up joint teams and committees that have "delegated authority" as well as developing common specifications and threshold criteria for treatments.
The creation of an accountable care partnership in west Essex including "elements" of MCP and PACS models of care that will help enable the "future ambition" of establishing an accountable care organisation.
Suggested changes to the workforce with £109m of savings identified from "other provider productivity/staff changes". The plan does not specify if staffing numbers will be cut. It says it will "develop short term actions and long term strategies" to help solve agency, recruitment and retention issues as well as matching staffing plans with new care models.
The STP is is one of three plans still not in the public domain. A spokeswoman for the STP said: "We cannot comment on a leaked report which we have not seen. At the time our draft plan was submitted in October, our STP did not achieve financial balance for years one and two. Our plans, setting out the challenges we face and our approach to improving health and social care in Hertfordshire and west Essex, will be published online on Monday 12 December."
The STP lead was also changed in the summer, with Tom Cahill, chief executive of Hertfordshire Partnership University FT, taking over from Beverley Flowers, the chief executive of East and North Hertfordshire Clinical Commissioning Group.