Head of NAO says lending as seen from 2015 would not have happened in private sector
STF operated on "knife-edge" which left trusts millions "out of pocket"
Comments come as NAO launches new code which will highlight financial sustainability
Parliament's head auditor has criticised the financial management of the NHS, saying lending to struggling trusts was "debilitating" while cash incentives meant to improve performance were "essentially unacceptable".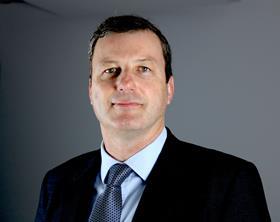 Gareth Davies, comptroller and auditor general for the National Audit Office, said lending to trusts which had little chance of repaying was "a seriously bad way of going about the financial management of what are major public bodies" and that "in any other sector… it wouldn't be happening".
Mr Davies, speaking to HSJ after the publication of two NAO reports into the financial health of the NHS, said while lending to trusts was better than restricting services, the level of debt that had been allowed to build was unhealthy.
HSJ revealed in January that £10bn of trust loan debt was to be effectively written off by the government; policy experts had argued for years that the loans would never be repaid.
Mr Davies said: "So we're highlighting, actually that it's a seriously bad way of going about the financial management of what are major public bodies, because the trust is receiving this debt finance in the knowledge that it won't be able to repay it and in any other sector, well, it wouldn't be happening because nobody would be prepared to lend the money to support an organisation with no prospects of repaying it."
He added: "I think it's debilitating for those trusts who are receiving the loans as well because how do you maintain a kind of high standard of financial grip when you know that essentially you're unable to continue to operate because you're borrowing money just to pay the day-to-day bills."
'Knife edge'
Mr Davies also said the sustainability transformation fund, due to be phased out in the next financial year and replaced with a restructured financial recovery fund, was a "kind of knife edge" that "if you fold slightly the wrong side, you're sick, you know, millions of pounds out of pocket".
He continued: "And that's, again, easy to understand why a system like that was brought in in the first place to incentivise people hitting their targets and so on. But it's ended up as a curious way of distributing the scarce resources across the system.
"I think that what we've pointed out is the consequences for individual institutions in the NHS of that approach and that's essentially unacceptable."
Transparency
His comments come as the NAO plans to launch a new audit code of practice, which will apply to audits of NHS bodies. Mr Davies said changes would include short form audit summaries against measures like financial sustainability.
He said: "The whole aim of this is more transparency, an aid to accountability and better value for money. The auditor is always only reporting, of course, they can't actually manage the situation so that none of it can guarantee the problems don't occur. But when this works well, it means… all of the governance mechanism is operating on the best available information."
HSJ reported last week how the Treasury sanctioned £420m to the DHSC to cover "unforeseen in-year pressures" which will effectively help bailout overspend in the NHS. This is despite 2019-20 being the first year of an improved health funding settlement for the NHS.
A DHSC spokeswoman said: "The majority of NHS trusts continue to stabilise their finances in 2019-20 and we will build on this progress through a new framework being developed with NHSE/I to bring down provider debt.
"We have reduced the provider sustainability fund and established a new financial recovery fund to support trusts in deficit, backed by £850m to cover day-to-day running costs so trusts can focus on delivering sustainable services.
"We are making further changes for 2020-21 by reducing the financial impact if NHS organisations miss their targets by a marginal amount."