Large pilot area says programme leading to substantial additional costs
National programme is at risk of missing target to move people into community
Analysis of the factors holding up change
The biggest "fast track" area moving people with learning disabilities out of hospitals has warned it faces an additional £8m annual bill, while others also anticipate increased costs.
The Transforming Care programme – which NHS England has previously said should become cost neutral overall – is also at risk of missing its target to transfer people to community support, with only a year to go.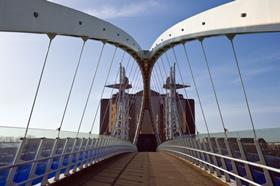 Greater Manchester was one of six areas meant to push forward quickly with the programme, which was introduced in the wake of the Winterbourne View scandal. So far it has achieved its trajectory to move people into the community, from around 130 in hospital in late 2015 to 114 now.
However, HSJ has been told the predicted cost of ongoing support for people for the patch is now £7.9m above previous costs. This is split across health and local government. The programme was originally intended to be funded from the combined health and social care spend on people with a learning disability and/or autism, with support from NHS England for some complex cases and for capital development.
Warren Heppolette, executive lead for strategy and system development at Greater Manchester Health and Social Care Partnership, told HSJ he believed Manchester's expectation that there would be additional cost was not unusual, and the position was being mirrored across the country.
"Our expectation is it will result in a model which is more expensive than our starting point," he said. It was nonetheless undoubtedly the right thing to do for the patients involved, he stressed.
If the Greater Manchester experience was replicated nationally, a rough estimate suggests it would lead to additional pressure of more than £100m a year on NHS and local authority budgets.
Several others involved in Transforming Care partnerships in different areas have confirmed to HSJ they also do not expect the ongoing care needed to be cost neutral. NHS England has made up to £30m of revenue funding available over three years to help with the changes, and this is expected to be matched by clinical commissioning groups – but it is only available until March 2019. In addition it will fund up to £20m in capital each year from 2016 to 2021.
Some of the additional costs are to support people with very complex care needs – HSJ was told costs for these individuals can be more than £250,000 a year, with the most expensive close to £1m.
Meanwhile, the most recent data on the progress of the programme show that at the current rate it will miss its target to reduce the number of people in hospital to between 1,300 and 1,700. In 2015, it said the support to enable this should be in place by March 2019 at the latest.
Numbers in hospital have dropped from 2,620 in October 2015 – when details of the programme were outlined – to 2,415 in February 2018, according to official figures.
The most recent figures from NHS Digital show 700 of those still in hospital are regarded as not dischargeable and 995 do not have a discharge plan in place. Discharge is being "worked towards" in 600 cases and another 115 have a delayed transfer of care – suggesting the necessary accommodation or staff may not be in place.
Even some of the fast track areas are behind their planned trajectory, and/or have very few people expected to be moved into the community over the next year.
Worcestershire CCGs – one of the original fast track areas – are expecting to move just four into supported living during 2018-19, although they stressed to HSJ that they have also been successful in avoiding admissions.
Professor of public health and disability at Lancaster University Chris Hatton, an expert on learning disability care, suggested the target "will clearly not be met" at the current pace. "On current trends it will take at least five years to meet the target," he said. It could be missed by several hundred, he said.
NHS England said: "Real progress is being made and the number of inpatients with a learning disability has fallen by 16 per cent since [March] 2015.
"The NHS is committed to meeting the goals set by the Transforming Care programme, working with local authorities to do more to reduce hospital stays and increase access to community care and support."
What is holding up Transforming Care?
Moving people with learning disabilities – and sometimes with mental health and behavioural issues as well – out of hospital is a complex task.
Some areas do not have enough suitable accommodation – those with autism, for example, may require environmental modifications – and have had to work with private providers to develop this. Lack of suitable housing is currently holding up 45 discharges according to official figures.
But having the necessary workforce to offer the often intensive support needed is probably the biggest barrier. "We don't have enough people to do the work. We can develop the services, get the buildings and so on but whether we can recruit the staff is a very different challenge," said Marion Jones, commissioning manager at Cumbria County Council, a fast track area. As there were no inpatient facilities in Cumbria, there was not the option of moving already trained staff to a different setting.
Existing community-based learning disability teams can help with some discharges but others need help from more specialist support staff. Mr Heppolette said Greater Manchester was a little ahead on its trajectory, with 114 people remaining in hospital, but most of those moved so far did not have the most complex needs. Those due to transfer in the next year are increasingly likely to need specialist support.
In many areas, the number of people in NHS England commissioned beds has been slower to fall than those in beds commissioned by CCGs. This is likely to reflect differences in complexity. The number of those in inpatient beds for more than five years has also barely moved in the last two years.
Another factor is ongoing admissions – over the last year nearly 20 per cent of these have been readmissions, suggesting some community arrangements have not succeeded.
Mr Hatton said there were examples of "providers not being ready, not being able to cope and potentially not being appropriate". He warned that switching environments was likely to be traumatic for people. He said commissioners often sought cheaper, easier options in the community, given financial strain on local authorities.
Some inpatients are still living a very long way from their home area. According to the latest data, 545 – nearly 23 per cent – of inpatients are more than 100 km from home. In a further 295 cases the distance from home is unknown. Those who have been in hospital the longest are most likely to be a long way from home.