A new inquiry has been ordered into the family finances of a former NHS executive who pleaded guilty to fraud earlier this year, in an attempt to force her to repay over £11,000.
Paula Vasco-Knight had been NHS England's lead for equality and diversity, and chief executive of South Devon Healthcare Foundation Trust.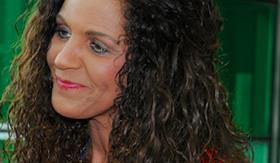 In January, she and her husband Stephen Vasco-Knight pleaded guilty to fraud and in March they were given suspended jail sentences.
In December 2012, Ms Vasco-Knight was awarded a £10,000 bursary by the NHS. In November 2013, she submitted an invoice to the NHS for £11,074, from the bursary funds, to produce a leadership improvement document. Ms Vasco-Knight then authorised the trust to pay her husband's graphic design company Thinking Caps for the document, which was never produced.
Mr Vasco-Knight ran Thinking Caps from their £640,000 house in south Devon.
Ms Vasco-Knight was sentenced to 18 months in prison, suspended for two years, and ordered to do 250 hours unpaid community work. Her husband was sentenced to 10 months in jail, also suspended for two years, and ordered to do 150 hours unpaid community work.
The couple are now being pursued under the Proceeds of Crime Act to try to recover the money.
A new investigation will examine whether they have tried to avoid repaying the money by transferring a family trust from Mr Vasco-Knight's name to that of his daughter.
The trust owned a share of the equity of the house, which has been sold at a loss since the couple were convicted in January.
Judge Phillip Wassall today ordered the PoCA process should start afresh after hearing details of the couple's finances had been filed late and there were issues over a family trust.
They will now have to provide details of the house sale and explain why Mr Vasco-Knight's share in the trust has been passed over to his daughter.
Prosecutor Gareth Evans said: "There is a trust fund and Stephen Vasco-Knight is a recipient, trustee and beneficiary and was a 25 per cent recipient of the fund.
"The fund was actually used for the purchase of their former home. When it was sold in May 2017 there was a significant deficit in the amount released. We don't take issue with that and there are documents which support that.
"There was a significant loss to the trust fund. In his financial disclosure, Stephen Vasco-Knight says he has assigned his interest in the trust to another beneficiary, his daughter, who is aged 16.
"He says he has assigned his 25 per cent interest in the trust to make up the shortfall caused by the sale of the house. We want to look at that because there is a potential argument that it is a tainted gift."
Mr Evans said the complexity of the financial issues meant it would be easier to start the entire process of disclosure again.
This will require Ms Vasco-Knight, who has received inpatient mental health treatment since pleading guilty, and her husband, to provide full details of their assets. Neither were present for the hearing today at Exeter Crown Court but their barristers appeared by video link from Liverpool Crown Court and agreed a new timetable for submitting the financial information.