Three providers would see their overall revenue reduced by more than 2 per cent next year
The Royal Orthopaedic Hospital FT faces an estimated £4.5m reduction to its revenue
Specialist Orthopaedic Alliance "exceptionally concerned" by the proposals
A number of specialist NHS trusts are "exceptionally concerned" about the two year payment tariff proposed by regulators, saying it would be "damaging" for patient care.
The 2017-18 and 2018-19 tariff consultation document, published by NHS Improvement, suggests some providers that specialise in orthopaedic and paediatric services would face significant cuts as a result of the national price changes.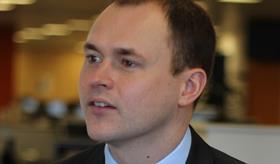 Three unidentified NHS providers would see their overall revenue reduced by more than 2 per cent next year, according to the "central scenario" set out in the impact assessment.
The Royal Orthopaedic Hospital Foundation Trust in Birmingham told HSJ it faces an estimated £4.5m reduction – 6 per cent of its turnover.
The Specialist Orthopaedic Alliance, which also includes Robert Jones and Agnes Hunt FT in Shropshire, the Royal National Orthopaedic Hospital NHS Trust in London, and Wrightington, Wigan and Leigh FT, has raised concerns about the tariff proposals.
The SOA said in a statement: "All [our members] are exceptionally concerned about the impact of the proposed orthopaedic national tariff and the unintended consequences of this on patient care.
"While we recognise that orthopaedic pricing has a long and troubled history, we are concerned that it appears that the intention is to push ahead with the tariff despite wide acknowledgement that the methodology that arrived at these prices is flawed and that the output is incorrect and damaging to providers and therefore to patient care.
Concerns include the impact on highly specialist services such as paediatric spinal deformity, infected revision arthroplasty, revision arthroplasty requiring bone grafts, and revision arthroplasty requiring complex and expensive prosthetics.
The statement said members will await details of any interim support that is offered.
For the overall NHS provider sector, the tariff would lead to an estimated revenue increase of 0.5 per cent next year. This is driven by the net effect of efficiency, inflation and adjustments to the clinical negligence scheme.
Although this has been generally welcomed by non-specialist trusts, there are thought to be concerns that other additional costs have not been factored in. These include rising Care Quality Commission fees, an apprenticeship levy and changes to business rates
Members of the Children's Alliance – including Alder Hey Children's FT, Great Ormond Street Hospital for Children FT, Sheffield Children's FT and Birmingham Children's FT – said they were discussing the impact of the proposals.
The new tariff includes the impact of a new currency framework known as HRG4+, which has shifted some prices downwards, particularly in orthopaedics.
This means there will be a negative impact on private providers, which deliver a significant proportion of orthopaedic care.
Their average tariff based revenue would drop by 1.1 per cent next year, according to the consultation document. However, 10 out of 25 providers would face a reduction of more than 2 per cent, with one provider facing a 16 per cent cut.
This could raise concerns about private providers exiting the market at a time when many NHS trusts are struggling with elective treatment backlogs.
David Hare, chief executive of the NHS Partners Network, said: "NHS Improvement has done a considerable amount of work to understand the impact of pricing volatility going into next year and to smooth the effects of this to help ensure they can meet their obligation to set efficient prices.
"Despite this, it is possible that there may still be difficulties with some prices, including in orthopaedics, a specialty in which the independent sector now delivers around a quarter of all NHS funded activity."
The impact assessment accounts for mitigations and phasing in measures, though there are some final changes not included which may impact on some prices.
NHS England also plans changes to identification rules for prescribed specialist services, which could potentially benefit some of the providers experiencing the biggest negative impact.
A spokesman for NHS Improvement said the impact assessment found the tariff would have a "positive impact on providers, commissioners and patients".
He added: "The multi-year tariff, on which we and NHS England are currently consulting, will make the way providers are paid more cost reflective. It will lead to increases in revenue for the majority of providers as well as giving them more certainty when they are doing their financial planning.
"Setting a multi-year tariff was always going to be a massive and highly complex process, and we'll continue to work with providers to ensure that the payment system is fair and supports the NHS in continuing to turn the financial position around."
In August, HSJ reported how plans to introduce a "marginal rate" – which would cut the amount that providers receive for activity above a set baseline – had again been halted.
This was one of the most contentious issues when the provider sector rejected the tariff offer for 2015-16.