£500m of the £1.8bn earmarked for making NHS paperless by 2020 will go on existing contracts set up under the National Programme for IT
NHS England director confirms amount of new, unallocated money is £1.3bn
Beverley Bryant also reveals £119m of funding for tech projects will be available this year
Around £500m of the £1.8bn of funding earmarked for making the NHS paperless by 2020 will go on contracts set up under the National Programme for IT, a senior NHS England director has told HSJ.
The clarification follows months of uncertainty in the market about how the £1.8bn allocated for the NHS's flagship digital drive is being divided up and how much of it is new, unallocated money.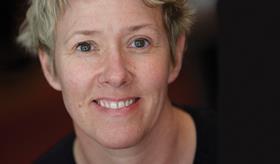 NHS England director of digital technology Beverley Bryant said £500m "has been secured for the Southern Local Clinical Systems Programme, and for the residual work going on with the [local service provider contracts]."
The LSP contracts, set up under the much criticised NPfIT, involve the deployment of a range of digital health systems, such as electronic patient record systems. Despite the government announcing it had "dismantled" the programme in 2012, a number of contracts are still running.
Ms Bryant explained: "There is still money going [into some health economies] to allow them to continue with their implementation of CSC Lorenzo and Cerner [electronic record systems].
"We could have said: 'we're cutting it off, that's the past, it's over'. But we are staying true to those organisations that have taken that path."
Ms Bryant insisted this £500m still represented "new money", but confirmed the total amount of unallocated new funding for the paperless programme was £1.3bn.
The clarification follows health secretary Jeremy Hunt announcing in February £1.8bn would be was being earmarked to "create a paper free NHS", though it was unclear exactly what funding streams he was referring to.
Later that month, Ms Bryant said there would be £900m of capital and £400m of revenue available, and negotiations were ongoing with the Department of Health about the remaining £500m.
Ms Bryant said delayed guidance about how the £1.3bn would be allocated would be published "soon". However, she did reveal that £119m of capital funding would be made available to trusts in 2016-17, and the allocation process was still being worked on.
She added that from 2017-18 the rest of the £1.3bn of technology funding would be allocated on the basis of local areas' sustainability and transformation plans.
She explained that the local digital roadmaps, which local areas are developing to detail how they will be paperless at the point of care by 2020, were now going to be "subsumed" into the STPs, rather than being standalone plans.
As previously reported by HSJ, there are 85 local digital roadmap areas developing digital plans but only 44 STP footprints.
Asked if she thought the number of local digital roadmap footprints would shrink so they would become coterminous with the STP areas, Ms Bryant said this would be a "local decision".
"It is different from place to place how they are managing it. We are not going to dictate [how they do it]," she added.
Exclusive: Official index reveals tech leaders and laggards
1

2

3

Currently reading

NHS England clarifies tech funding position