Overall commissioning budget forecast to be overspent for the first time
There was a £599m underspend in 2015-16, which helped DH avoid a formal parliamentary process to ask for more money
CCGs reported a combined £57m overspend for the first quarter of the financial year
The overall NHS England budget is forecast to be overspent for the first time in 2016-17, and 45 clinical commissioning groups are performing worse than planned.
In its finance report for the three months to July, the national body forecasts an overspend of £83m against the core financial performance measure. This incorporates the performance of CCGs.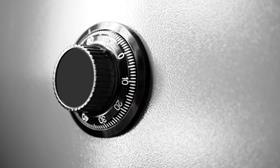 In 2015-16, NHS England recorded an underspend of £599m, much of which was achieved through one-off measures. It helped the Department of Health avoid a formal parliamentary process to ask for more money.
NHS England has reported an underspend to the DH in each of the three years since it was formed.
There is often significant fluctuation in the underspend/overspend figure, and NHS England has previously said it is aiming for "financial balance".
In 2015-16, an overspend was also forecast in the first half of the year. A number measures were subsequently taken to boost the position to a £599m underspend, but many of these were one-off actions and will not be available this year.
The report says CCGs reported a combined £57m overspend for the first three months of the financial year, but adds that many are expecting to recover their positions. The year-end forecast is for a combined £10m overspend.
It adds: "There are 45 CCGs reporting year to date overspends, of which 27 are greater than 1 per cent.
"The majority of the year to date overspend is in the Midlands and East region. In the main, CCGs are assuming they will be able to recover overspends, so the year to date overspend is not translating into a deterioration in forecast outturn.
"There are two exceptions to this, where Shropshire and Croydon CCGs are forecasting a position worse than their annual plan, resulting in an £11m overspend; both of these CCGs have planned deficits and are the subject of intensive intervention under our new oversight regime."
Last year CCGs reported a combined overspend of £16m.
CCGs' plans include a "higher level of risk" than in previous years, equating to £453m. This is largely due to the increased average efficiency requirement of 3 per cent.
However, £800m has been held back from the plans as a contingency fund in case of significant overspending in the provider sector.
Providers' plans equate to a deficit of £580m this year, but regulators are seeking to reduce this to £250m.
A spokesman for NHS England said: "NHS England will be taking action to address its very marginal forecast overspend (less than 0.1% of allocation) as at month three, so that despite the significant risks, we achieve a balanced year end position. We are working with NHS Improvement to stabilise finances this year and to kick-start the wider changes needed to improve services, as set out in last week's financial 'reset' document".
NHS England forecasting first ever overspend
1

Currently reading

NHS England forecasting first ever overspend

2