MPs give NHS England three months to explain how cuts to specialist care fund will not "restrict access to care for vulnerable patients"
NHS England wants CCGs to save £855m over four years from the continuing healthcare fund
National commissioning body says it "disagrees" with PAC report
Charity says cuts to CHC funding have reduced some care packages to "unacceptable and unsafe standards"
NHS England has been given three months to explain how it will make large savings from a specialist fund for people with long term health conditions without putting "patient safety at risk".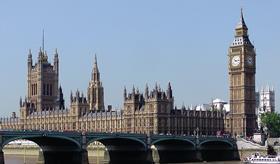 The Commons public accounts committee has today published a report into the continuing healthcare fund. It asked NHS England to provide a "costed breakdown" of how it intends to save £855m from the fund by 2020-21.
It said the national body had until April to show how it will achieve these savings without "restricting access to care for vulnerable patients".
CHC funding pays for ongoing care for adults with a primary medical care need. It is arranged and funded solely by the NHS.
An NHS England spokesman declined to confirm if it intends to submit a financial breakdown of savings by the committee's deadline.
He said: "We disagree with the committee's opinion on this, not least as CHC spending is set to increase not fall. What's more, the big differences in spending between local areas suggests the NHS is right to continue to push for efficiencies here."
The committee recognised that CHC spending will increase by 2021 but the report said NHS England "wants to slow the rate of growth".
NHS England told the MPs that clinical commissioning groups saved £170m against projected spend last financial year and were "broadly on track" to deliver the full savings required in the four years up to 2020-21.
It said CCGs "could make the savings by adopting best practice, speeding up assessment work, reducing administrative costs and using better case management".
However, the committee said efficiency savings in assessment costs "cannot come close to the amounts required" as only £149m was spent in this area in 2015-16. It concluded: "It is not clear how [NHS England can achieve the savings] without either increasing the threshold of those assessed as eligible, or by limiting the care packages available, both of which will ultimately put patient safety at risk."
A charity that gave evidence to the committee said it is "hearing depressing and alarming accounts of cuts to the size of CHC funding that is reducing care provision to unacceptable and unsafe standards".
Sue Browning, chief executive of the Spinal Injuries Association, said: "There are instances of overnight care being removed and we are receiving examples of people who have been threatened with a move out of their own home and into residential care, due to CHC budgetary constraints.
"The tremendous pressures that this broken system places on the most severely disabled people will only get worse if NHS England carries through its plans to make £855m of cuts which, as the PAC notes, lacks detail and has the real potential to put people at risk by forcing them to live with unsafe levels of care."
Although NHS England has not said how much CCGs need to save overall to meet the requirements, it could be over 6 per cent if past CHC spending is indicative of the annual average. A National Audit Office report in 2017 said in 2015-16, £3.1bn was spent on the CHC fund.
The committee also criticised NHS England for "not adequately carrying out its responsibility to ensure CCGs are complying with the legal requirement to provide CHC to those that are eligible."
It said its analysis suggested "on average people are receiving funding for a shorter period than they did previously, but NHS England does not have data on why this is happening, nor does it have data on the number of local appeals or their outcome".
The committee also said there was "unacceptable variation between areas in the number of people assessed as eligible to receive CHC funding, ranging from 28 to 356 people per 50,000 population in 2015-16 caused partly by CCGs interpreting the assessment criteria inconsistently".
NHS England said it is carrying out "deep dives" at CCGs as part of a review into the variation of CHC care packages and access between CCGs. It said it "also plans to undertake sample audits and analyse data for CCGs that are in the top and bottom 5 per cent in terms of access to CHC".
The Department of Health recognised that people were seeing delays in receiving a care package even once funding is agreed but said this was due to "wider pressures on care home and home care sectors". It said 7 per cent of delayed transfers of care from hospitals are related to CHC.