NHS England has said £6.7bn of the NHS savings needed by 2021 will come from pay restraint, pharmacy cuts and central budget reductions
A further £1bn will come from savings on non-NHS provider contracts and CCG running costs
£8.6bn will come from provider savings, driven through 2 per cent a year efficiency requirement in prices
However, plan also assumes £1.2bn net reduction in agency spend, in response to higher than expected 2015-16 provider deficit
More than £6.5bn of the £22bn efficiencies the NHS needs to make by 2021 will come from "national" interventions like continued pay restraint and cuts to the community pharmacy contract, according to NHS England figures released on Monday afternoon.
The document, submitted to the Commons health committee, offers a more detailed breakdown than has previously been available of how NHS England believes the savings burden will be spread across the health service in coming years.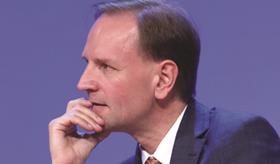 It confirms the national body's view that the settlement the health service received in the November spending review will require it to find £22bn of efficiencies over the period covered by the Five Year Forward View.
However, it argues that "the majority of these efficiencies are not cost reductions per se, but action to moderate the counterfactual rate of spending growth".
It estimates that £6.7bn of these savings could be "nationally delivered" through measures including:
maintaining the 1 per cent cap on public sector pay growth until 2019-20 that was announced by George Osborne after the 2015 general election;
renegotiating the community pharmacy contract, a move the Department of Health has previously estimated will cut spending by £170m in cash terms in 2016-17;
implementing "income generating activities overseen" by the DH, which were agreed in the spending review; and
reducing NHS England central budgets and administration costs.
Giving evidence to the committee, NHS England chief executive Simon Stevens suggested these central savings would also include reductions in DH running costs.
Of the "nationally delivered" savings, pay restraint is the one likely to be most challenging in NHS provider organisations. The forward view warned against assuming that pay restraint could continue to be a major source of savings in the current parliament, arguing that "as the economy returns to growth, NHS pay will need to stay broadly in line with private sector wages in order to recruit and retain frontline staff".
The new document says the nationally delivered savings leave a further £15bn of efficiencies to be found in local health economies.
Of these, NHS England already has "line of sight" to £1bn of savings from non-NHS provider contracts and reductions in clinical commissioning group running costs.
This leaves £14bn outstanding, of which £8.6bn is expected to come from NHS provider savings, driven through the setting of a 2 per cent per annum efficiency requirement in NHS prices.
The remainder – around £5.4bn – is expected to come from other efficiencies, including curbing activity growth through measures like the commissioner led RightCare programme, and the promotion of self-care.
However, the document does also note that this modelling assumed the provider deficit for 2015-16 would be no more than £1.8bn, when in reality it was closer to £2.8bn. It adds: "This higher deficit was in part a product of higher use of agency staff. Therefore as part of plans we are assuming that the NHS can achieve at least a £1.2bn net reduction in agency staff expenditure."
NHS England reveals breakdown of £22bn savings plan
1

Currently reading

NHS England reveals breakdown of £22bn savings plan

2

3