Third wave of financial improvement programme shelved by NHS Improvement
Regulator had hailed the success of the previous stages of the programme
Sources say in house team will work with troubled providers instead
A financial turnaround project where management consultants are sent to work with NHS trusts has been shelved by NHS Improvement, HSJ has learned.
The third wave of the financial improvement programme was due to start with up to 20 trusts in early 2018 but sources involved told HSJ an "in-house" team will now work with the most troubled providers instead.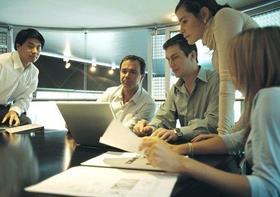 The programme was introduced after controls on trusts' consultancy spending were introduced in 2015, which meant expenditure over £50,000 needed to be approved by the regulator.
It was available to all trusts including those in a relatively healthy financial position.
NHSI has previously hailed its success, saying the first wave, which had a budget of £25m, had identified £100m of savings for the trusts involved.
At a recent conference for finance staff, an NHSI director credited the second wave, which is ongoing, with identifying savings of £80m.
Trusts that would have been involved in the third wave had not been publicly announced.
The sources told HSJ that a team within NHSI, led by productivity and efficiency director Jeremy Marlow, would instead look to support providers that have fallen furthest behind their financial plans in 2017-18 with a view to improving their outturn position.
The table below shows the 20 trusts that forecast the largest deterioration against their control totals midway through the financial year.
There has been a fall in consultancy spending over the last two years, with total expenditure across the NHS and Department of Health dropping to £389m in 2016-17, compared to £432m in 2015-16 and £604m in 2014-15.
Earlier this month, HSJ reported that NHSI was developing an internal team to succeed an improvement programme commissioned from American firm Virginia Mason.
An NHSI statement said: "Given the current pressures across the service, we have paused the next wave of the financial improvement programme and instead will be considering how we can focus our resources and support those trusts facing the greatest challenges."
Trusts forecasting the biggest deterioration against their financial plan after Q2
| Trust | Forecast outturn excluding STF (£m) | Variance to plan (£m) |
| --- | --- | --- |
| King's College Hospital Foundation Trust | -70.6 | -32.1 |
| Lewisham and Greenwich Trust | -65.2 | -25.8 |
| Oxford University Hospitals Foundation Trust | -5.2 | -24.2 |
| Heart of England Foundation Trust | -48.1 | -19.3 |
| Isle of Wight Trust | -18.8 | -15.0 |
| United Lincolnshire Hospitals Trust | -75.0 | -11.7 |
| West Hertfordshire Hospitals Trust | -36.4 | -10.7 |
| Royal Liverpool and Broadgreen University Hospitals Trust | -14.4 | -9.8 |
| James Paget University Hospitals Foundation Trust | -11.9 | -9.6 |
| Pennine Care Foundation Trust | -6.6 | -8.0 |
| North Middlesex University Hospital Trust | -29.9 | -7.5 |
| Papworth Hospital Foundation Trust | -10.7 | -7.4 |
| South Tyneside Foundation Trust | -10.1 | -5.0 |
| East London Foundation Trust | 5.4 | -4.5 |
| Queen Elizabeth Hospital King's Lynn Foundation Trust | -16.3 | -4.0 |
| Sussex Partnership Foundation Trust | 0.0 | -3.5 |
| Norfolk Community Health and Care Trust | -2.2 | -3.5 |
| Wye Valley Trust | -31.3 | -2.5 |
| Yeovil District Hospital Foundation Trust | -19.7 | -2.3 |
| Newcastle Upon Tyne Hospitals Foundation Trust | -11.2 | -1.5 |
Source
Information provided to HSJ