NHS Improvement creates "general distribution" pot to help providers that missed control totals in 2017-18
Follows criticism of distortive impact of £1.8bn sustainability and transformation fund
Providers that met A&E target in quarter four will receive bonus
Regulators have changed the rules under which a pot of up to £600m of sustainability and transformation funding will be allocated to NHS trusts.
NHS Improvement has created a "general distribution" pot accessible to more than 200 providers, following criticism over the distortive impact of "bonus" payments to trusts from the national fund.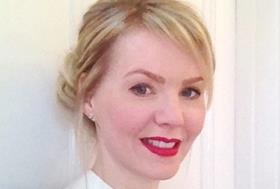 It means the bonus element of the STF, which is set to be paid to far fewer providers and could have been up to £778m, will instead be capped at £186m for 2017-18.
Once the bonus money cap is reached, a small separate bonus will be paid to trusts that delivered the four hour emergency target in quarter four, before the remaining general fund is distributed to trusts that agreed their control total on a "sliding scale based on distance from control total" and weighted by initial allocations.
In a letter to trusts sent today, shared with HSJ, NHSI said this would ensure a "higher proportion of providers are able to access a share of the unearned STF resource".
The letter marks a swift change to guidance published last month, which said "the funds available to distribute through the incentive and bonus schemes will be the value of all unallocated and unearned STF".
Under the control total system that governs NHS finances, £1.8bn is allocated to providers that agree a control total at the start of the year. But trusts lose access to their full share of STF if they miss their target.
In 2016-17, trusts that beat their target were paid a pound for pound "incentive payment" from the "unearned" portion, with residual money split between all trusts that met their target as a "bonus". These payments came on top of their initial allocations and were described as "grossly unfair" by critics.
According to NHSI's quarterly report in February, there was a larger pot of £778m of "uncommitted" STF for 2017-18, leading to increased concerns around how this money would be distributed.
Today's letter, from NHSI chief finance officer Elizabeth O'Mahony, said: "The intention of this general distribution is to acknowledge the exceptional efforts and additional commitment undertaken by the provider sector to deliver financial control totals in very challenging operational circumstances.
"This revised approach supplements the previously communicated scheme and ensures that a higher proportion of providers are able to access a share of the unearned STF resource.
"We have, however, restricted the general distribution to those providers that signed up to their control total in 2017-18 to reflect the principles of the current scheme. On this basis, 212 providers (91 per cent of the sector) will receive a share of STF through the general distribution."
NHS Providers chief executive Chris Hospon said: "It is good to see NHS Improvement has listened to the sector and the arguments we presented, and have given a much wider group of trusts access to 'leftover' end year STF. This is a good example of sensible, pragmatic system leadership."
The new rules confirm that providers such as The Christie Foundation Trust will still receive large "incentive" payments from the STF, due to delivering a better position than planned, but then cap the amount of funding they recieve on top of this through the "bonus" element.
The letter also updates the guidance on bonus payments for integrated care systems, which will now be paid according to achievement of individual control totals rather than system control totals.
For the new financial year, the STF has been increased to £2.5bn and renamed the "provider sustainability fund".