Sir Robert Naylor says five London estates schemes have a potential value of more than £1bn each
Housing associations interested in NHS staff leasing homes built on NHS land
Five land redevelopments on NHS property in London are worth more than a £1bn each, Sir Robert Naylor revealed this morning.
The former University College London Hospitals Foundation Trust chief executive was commissioned by the Department of Health last year to produce a review on the opportunities across the NHS estate.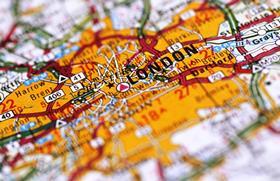 The main report, released last month, accompanied work by his team looking specifically at London, where the majority of the opportunities are.
The London report has not been released for commercial confidentiality reasons, but Sir Robert said at a King's Fund event today there were 16 potential schemes in London, including five each with a value of more than £1bn.
He cited the potential move of Moorfields Eye Hospital in Old Street, east London, to King's Cross as an example, but said it also illustrated the difficulties of getting agreement between "three or four" trusts and "three or four local authorities".
Sir Robert said his team had been in close contact with the Mayor of London's office and a new Mayoral Development Corporation had been discussed.
The NHS has been tasked by the government with raising £2bn from land sales and enabling the building of 26,000 homes.
Sir Robert's presentation also showed the value of potential estates schemes across the 44 sustainability and transformation partnership footprints.
Although the totals were anonymised, the five highest were the London STPs – with the smallest London opportunity double the size of the largest outside the capital. In the London STP areas, the size of the opportunity in two of the STPs was double that of the opportunity in the two smallest London patches. HSJ understands the two largest STPs in these terms are North Central and North West London.
Sir Robert said housing built on NHS land should be prioritised for NHS workers. The cost of living for lower paid staff is an increasing problem in London.
He said there had been considerable interest from housing associations in allowing NHS workers to lease these properties rather than renting them, so they could see some of the benefit of rising house prices.
NHS Providers chief executive Chris Hopson, also speaking at the conference, said trusts' responsibilities as statutory organisations could potentially conflict with wider STP agendas on estates.
Sir Robert added that chancellor Philip Hammond's announcement in March that the strongest STPs would receive £325m in capital funding, with a further announcement to come in the autumn, had been "music to my ears".
Amended 18.50, 25/4/2017 to clarify Mr Hopson's comments on the relationship of trusts as statutory bodies to STPs and wider NHS. See also Mr Hopson's comment below.