NHS Providers chief said yesterday trusts "simply cannot deliver all that they are being asked to deliver on the funding available"
Jeremy Hunt says calls for more money were a "misjudgement", coming "less than a year" after a "good settlement"
Health secretary suggests the calls could erode confidence in the NHS
Jeremy Hunt has accused NHS leaders of "misjudgement" in calling for more funding from the government.
NHS Providers chief executive Chris Hopson said yesterday that NHS trusts "simply cannot deliver all that they are being asked to deliver on the funding available".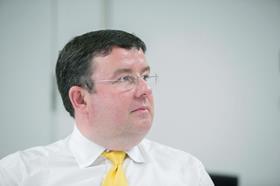 Today, the health secretary criticised Mr Hopson, saying his call for more money came "less than a year" after the NHS received a "good settlement" in the 2015 spending review.
Asked about Mr Hopson's comments, Mr Hunt said: "I read Chris's speech, and I thought it was a very thoughtful speech, and indeed I think he's a very thoughtful person when it comes to the challenges facing the NHS.
"But I did think it was a misjudgement for NHS Providers, less than a year after they had a settlement for the NHS which they themselves described as a good settlement, to say that there isn't enough money.
"And the reason is that when we're negotiating with the Treasury for extra support for the NHS, if less than a year ago you've got the biggest settlement that any government department got, in a period when most government departments have seen their budget cut, and less than 12 months later you're saying 'there isn't enough money, please sir can I have some more', then you devalue the currency.
"What you do is you risk the NHS not being at the table in these discussions going forward because people will say, 'whatever we do it's not enough'."
He said suggestions that the assumptions made in the Five Year Forward View were wrong were "particularly concerning", and the reason the NHS was given "a huge [funding] increase in a time of austerity was because we were able to present a united face".
Mr Hunt added: "The moment you say, 'actually we don't think that plan is the right plan', you remove the biggest single reason for the Treasury to fund the NHS, which is the idea that the whole of the NHS, this huge organisation, has united behind a plan which they think is the right one for the future."
He said there needs to be a "big effort" to reduce "inappropriate demand" on services next year, and questioned why activity had increased by 3.1 per cent this year when demographic changes only accounted for 0.7 per cent of additional pressure.
Yesterday, Mr Hopson had said: "Providers simply cannot deliver all that they are being asked to deliver on the funding available. That is a really important statement for an organisation like ours to make. And I want to assure you that we didn't make it lightly."
He added that the forward view provides a sound vision of the transformation the NHS needs, but: "The bit that is desperately missing is a credible, realistic plan for the rest of this parliament.
"A plan that sets out how we will close the gap at both national and local levels between what the NHS is asked to deliver and the funding available. A plan that, as the National Audit Office requested last week, is realistic, sustainable and properly tested."
There has been growing concern about the challenge of delivering £22bn of efficiency savings by 2021, as well as increased scrutiny of the "frontloaded" settlement the NHS received last year.
Although the NHS England budget will increase by £8bn in real terms by 2021, with around half of the increase coming in 2016-17, there have been cuts to social care, public health and other health budgets, which have a significant impact on frontline NHS services.
Hunt: Introducing NHS general management may have been a 'mistake'
1

2

Currently reading

NHS leaders 'misjudged' call for more funding, says Hunt

3

4