NHS Property Services to increase rents to market levels
Department of Health will mitigate the effects for one year
Rental costs to rise by £60m
Company says the move will raise millions for investment
Many GPs and other primary care providers will be billed for higher rents from this month in a move towards charging market rates for NHS properties.
The changes affect tenants in buildings owned on a freehold basis by NHS Property Services, which previously paid rents covering only basic running costs.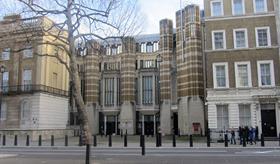 From this month more than 1,000 NHS Property Services tenants will be charged a rent based on the property's market value, assessed by an independent surveyor. This is in addition to paying a service charge and a separate fee for facilities management, which will also be imposed for the first time in 2016-17.
The first bills under the new regime will be sent out from this week, although the Department of Health has said it will mitigate the effects of any increases in 2016-17.
The move was confirmed in a letter to trusts, commissioners and tenants sent on Tuesday from DH commercial director Pat Mills.
The letter said: "As a result of the changes, many occupiers will see higher rental charges."
However, others will be charged less, it said.
Mr Mills said: "It is intended these changes should, where appropriate, be mitigated by funding adjustments, and commissioners will receive funding adjustments from NHS England to make this possible."
Details of the funding arrangements were set out in a letter earlier this year from NHS England director of financial control Steve Wilson.
HSJ understands analysis provided alongside the letter shows annual rental costs will rise overall by £60m, or 8 per cent, including service charges and facilities management fees.
That is the same amount that NHS Property Services reduced its capital spending by in 2015-16.
NHS England had not shared its analysis, or Mr Wilson's letter, with HSJ at the time of writing.
The change is part of a wider aim to improve value for money in public sector property.
John Westwood, director of asset management at NHS Property Services, said the move would free up resources for the NHS and raise "tens of millions" for reinvestment.
He added: "As Lord Carter found in his report on acute trusts, there are massive savings to be made in the better management of NHS property.
"In the primary care estate, commissioners have been subsidising underused space and poorly located services. This change removes that subsidy between different parts of the NHS."
NHS Property Services is also reviewing the location of services and the use of space in each area, and renegotiating contracts for property services such as cleaning.