Suppliers association refutes ex-minister's "cosy cartel" allegations
Dan Poulter said firms threatened to withdraw life sciences investment if price transparency was made mandatory
"Big medical product companies made it clear they would fight us tooth and nail" and "lobbied at highest level", Dr Poulter claimed
The chief executive of the body representing medical device manufacturers has defended the industry from a former minister who alleged a "cosy cartel" kept prices high for the NHS.
It comes at a time of intense pressure on procurement costs to the NHS.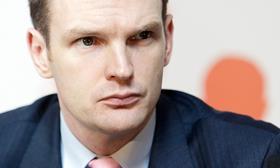 Responding to the comments by Conservative MP Dan Poulter, Association of British Healthcare Industries chief executive Peter Ellingworth said suppliers had "the highest standards of ethical practice and professional behaviour".
Dr Poulter told the Mail on Sunday that when he was a minister suppliers had threatened to pull investment from the UK if the government insisted on a price transparency clause in standard NHS contracts.
He said: "We knew we were on to something when the big medical product companies made it clear they would fight us tooth and nail.
"That is why they started lobbying the government at the highest level when I put forward the plan to have a price transparency clause inserted in all NHS supplier contracts.
"In quiet conversations, they implicitly threatened to cut investment in Britain's life sciences industry if we forced them to come clean on prices.
"I believed this was a largely empty threat, but to my intense frustration we failed to make progress in delivering the price transparency that could save the NHS so much money."
Dr Poulter said this was wrong, "because as the NHS struggles to meet the demands of our growing and ageing population, it can ill afford to swell the coffers of a cosy cartel of companies".
The Department of Health has been asked to respond to Dr Poulter's allegations but has not done so.
Asked for a response, Mr Ellingworth told HSJ: "The medical technology industry is committed to working in partnership with the NHS to develop solutions that improve health outcomes, quality and the efficiency of healthcare systems.
"ABHI's Code of Business Practice, mandatory for its members, ensures the highest standards of ethical practice and professional behaviour are adhered to in interactions with NHS professionals."
An ABHI spokesman confirmed that in the event of a complaint about the breach of these rules it would convene a complaints adjudication panel "composed of independent individuals and an independent chair".
The association said it assesses "three or four potential infringements" a year and a panel has never been convened, with these cases "being resolved through mediation facilitated by the chair of the Complaints Adjudication Panel".
The Health Care Supply Association, which represents NHS purchasers, said in a statement that the "structure of NHS procurement in England is 'sub optimal' and that is a key determinant of the efficacy of NHS product/service pricing".
It said: "Some suppliers inevitably take advantage of that structure to increase margin and sell at variable pricing but we would not suggest this is co-ordinated or premeditated."
The association said: "NHS Improvement's initiative to create price transparency is already highlighting pricing variance and suppliers' behaviours.
"[The] key point remains that if politicians and taxpayers want a co-ordinated NHS pricing structure then this requires national leadership and an effective NHS procurement infrastructure in order to achieve it."
Dr Poulter was a junior minister from 2012 to 2015.